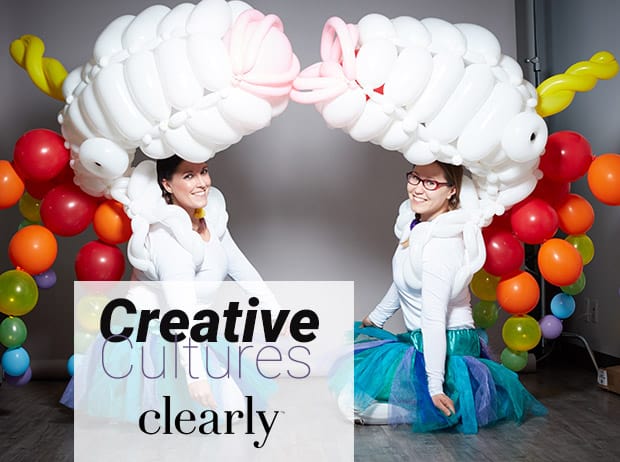 In our Creative Cultures series, correspondent Crystal Henrickson spends a day inside companies to learn how hiring, onboarding, and company culture play a role in employee engagement. From startups to design firms and all in-between, we're pulling back the curtain on what it's like to work in inventive and productive environments. Today she's with the loving folks at Clearly.
As a lifelong wearer of prescription glasses (and huge fan of vision) I was beyond excited to meet the team behind the innovative online eyewear store, Clearly. With their launch in 2000, the company stepped onto the scene as one of the first online retailers to offer direct-to-consumer prescription contact lenses. Since then, the company has successfully expanded its product line to include a wide selection of designer glasses and sunglasses.
I spent the afternoon at their head office in Vancouver to get a behind-the-scenes look at their creative space and ambitious team culture.