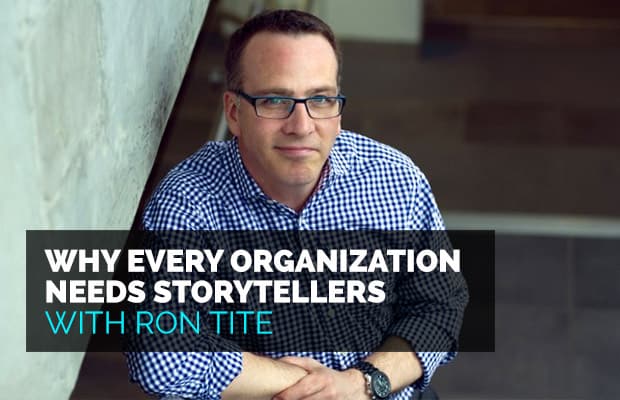 Branding and creativity expert, Ron Tite was named one of the Top 10 Creative Canadians by Marketing Magazine. An award-winning advertising Writer and Creative Director, Ron has worked for some of the world's most respective brands including Evian, Hershey, Johnson and Johnson, Kraft, Microsoft, and Volvo to name just a few. He is founder and CEO of the Tite Group, Executive Producer and Host of the Canadian Comedy Award-winning show Monkey Toast, and the author of Everyone's An Artist (Or At Least They Should Be). Emma Bullen picked his brains on why every organization needs storytellers and how brands can tell great stories.
Storytelling is a fundamental part of business. Research tells us that stories help us pay attention, teach us to be more empathetic, and allow us to remember concepts years after we've heard them. Within the workplace, narratives can help us make sense of an organization, and are an impactful way to communicate values. More than that, storytelling can turn something ordinary into something interesting.
As a brand storyteller and comedian, Ron Tite uses storytelling every day. He's helped notable brands tell their story. He tells stories on blogs and podcasts and on stage at stand up gigs and at conferences. And he's changed his personal narrative, the story of what he does, multiple times. In fact, storytelling is so much of a habit that he answers every interview question he's asked with a narrative.