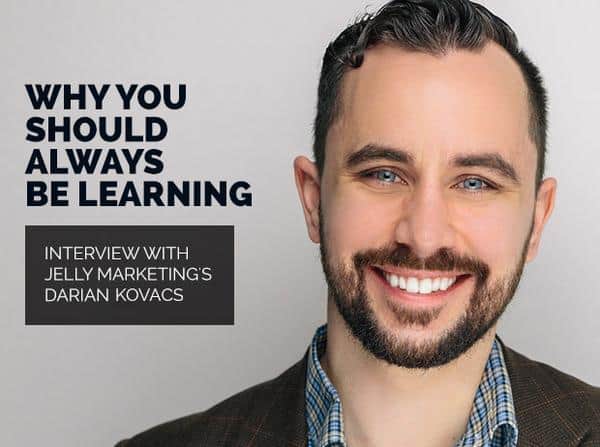 Darian Kovacs' work in PR, digital advertising, and social media has taken him from organizing events as a teenager to founding his agency, Jelly Marketing. Emma Bullen caught up with him to talk about his career path, company culture, and what marketers should learn in 2018.
EB: Tell me about how you got to where you are today.
DK: When I was 14 years old, Almira Bardai who owns Jive PR was doing a project with her twin sister for ICBC. They got a group of students to help organize and put on a conference about road sense and leadership. I learned about what it looked like to market, promote, and get press about an event. I watched as Almira hustled the media: she got the newspapers, the TV, and the radio out to cover this event. As I gained experience, I became drawn to the way that we can tell a story in a way that the press would want to cover it.
When you think of a PR job, think of a dating agency. Our job is to get information about a brand and make sure we know it well. This way, we can set interviews with either a reporter, a news outlet or even an influencer for the brand we are representing. When it's that good of a fit, they make beautiful story babies. It's a fantastic thing.
The thrill of setting up your friend with another person and it works is that same thrill we get every day. Malcolm Gladwell wrote a book called The Tipping Point, and he talks about three different archetypes of people: including the connector. That's the definition of the job of a PR person.