Building a social media portfolio is a little trickier than those in other creative fields. We'll show you the must-have elements to include so yours is a knockout.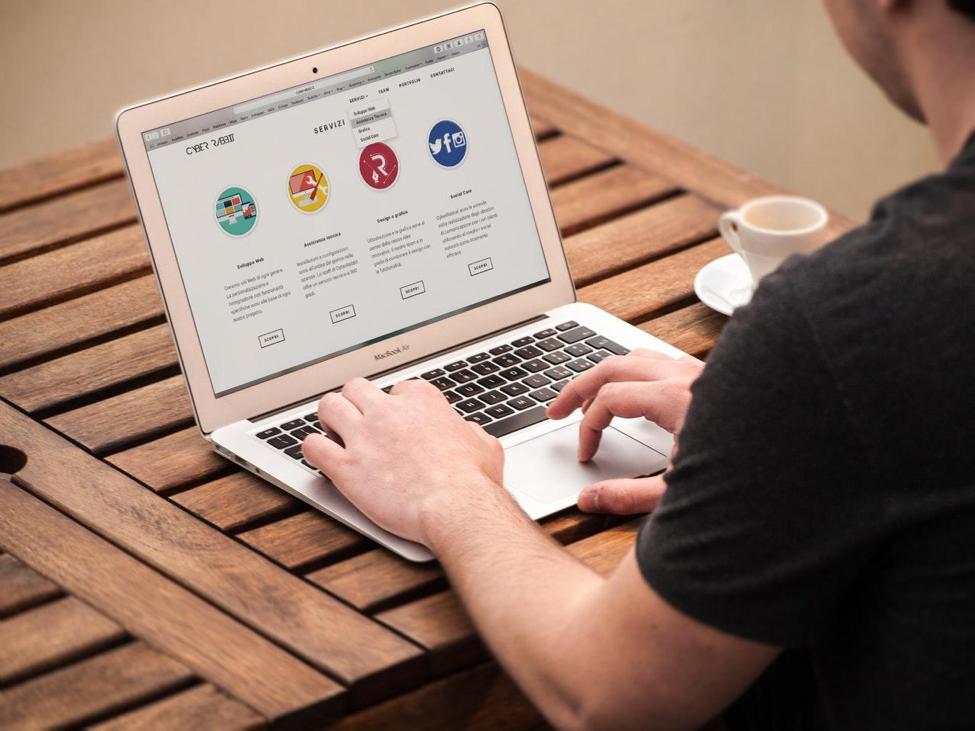 Putting together a social media portfolio that stands out is more than just proving how many followers you have.
Hiring managers will be looking for key metrics that show you have experience building successful social media campaigns too.
So what should you highlight in your portfolio?
Unlike graphic design or marketing, your social media portfolio will need to be a bit more comprehensive and include more than just images of your work.
As you'll see in this guide, there are a few specific tweaks you can make so hiring managers connect with your social media portfolio out of a stack of qualified candidates.
And if you follow these tips and add these must-have elements, you'll have no trouble landing your next social media position.
Each Portfolio Entry Should Include These 5 Items
It's important to look at your portfolio a little differently than your resume.
While your resume just shows off the end result (i.e., what you achieved), your portfolio should give a well-rounded and complete picture of the entire process.
To do that, any social media campaigns you've worked on in the past should have their own separate section in your portfolio with the following information:
The goal(s) of the campaign

The strategy behind it

Execution

Results

Key takeaways
Remember, if you want a position that's above an entry level social media job, it's essential to show you can go beyond the basics.
By using this template of items, you'll tell hiring managers you have experience with ideation all the way through execution and completion.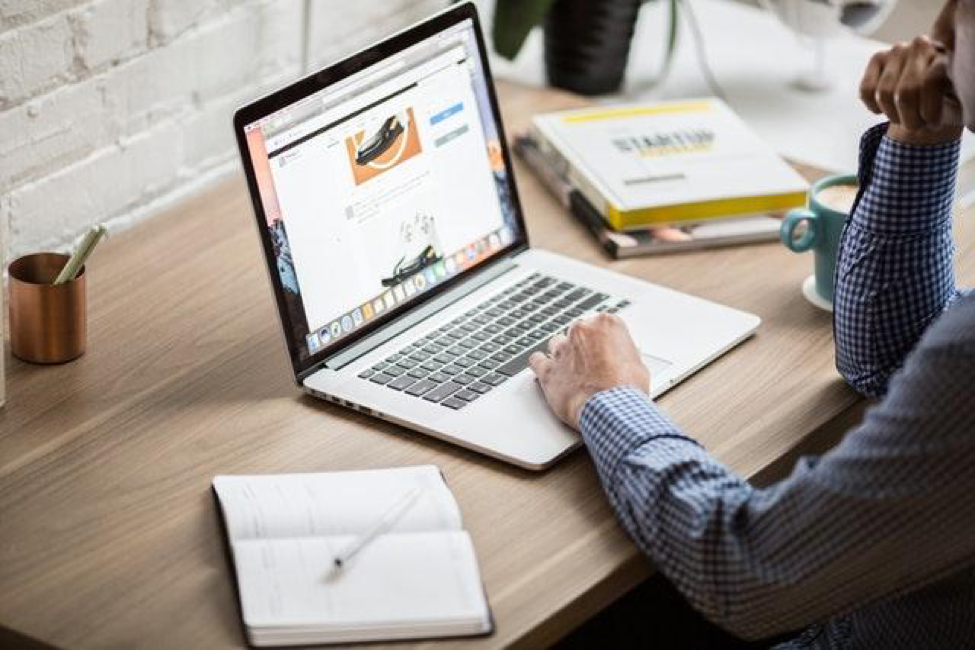 And by sharing your key takeaways, or major lessons, you'll show companies what you learned from the experience and what you'll do differently next time.
This step alone proves you won't make the same mistakes when working on their campaign, which saves them money, time, and stress.
In the same way as a resume, include these five items in their most succinct version.
Writing huge paragraphs here won't help you get noticed. Instead, you may end up turning off hiring managers or boring them (yikes!).
Highlight only the most important pieces of information.
Then, you can add visuals to prove you have the skills they're looking for.
Show, Don't Tell, Your Results
Subscriber growth is, without a doubt, one of the key metrics hiring managers are looking at when choosing someone for a social media position.
So it's always a good idea on any social media campaign you work on to include where your subscriber base started and where it is after your magic.
If your page went from 10 "likes" to 1,000, for example, this increase is worth noting.
But companies also want to see stellar engagement and click-through-rates too
Your click through rates always hold more weight than "likes" alone and ultimately show how successful your campaign truly was.
While your last post may have earned 100 "likes", if less than 10 people clicked through, it may not have been as successful as it could have been.
This is why you need to use your metrics to tell your campaign's story to hiring managers who don't know the details.
If your click through rates stand out, list these first.
And if your engagement has doubled or tripled in size, lead with that accomplishment.
Another must-have element here is your ad copy and image selection.
These two pieces contribute to both good and bad engagement and click through rates.
So it's a smart idea to include screenshots of these, along with the stats and analytics you're mentioning, to back up your claims.
Once you have all of these key pieces of information, you're ready to build your portfolio.
Create a Visually Appealing Portfolio That Stands Out
You don't need a degree in design to make an eye-catching portfolio.
And you don't have to create your own personal brand website, either, although it's a great idea.
What you can do is use free templates on sites like About.me and WordPress to create a digital portfolio you can send hiring managers a link to.
And for in-house positions, you can use free Canva templates to create a portfolio you can print out and bring to your next interview.
Double down and create both a digital and printed version of your portfolio and regularly update them so you can show off your skills any time you spot an opportunity.
There's one more item many people consistently leave off their social media profiles.
It's Okay to Highlight When Things Didn't Go Well
Not many people include their past failures on their resume, but for a social media portfolio, it's actually not a bad idea to include them.
Let me explain why:
Showing past performances, both good and bad, proves to hiring managers that you have the experience to handle projects when things don't go according to plan.
You're also displaying skills like resourcefulness, objectivity, and honesty right off the bat.
And as long as you never repeat the same mistake, and clearly explain what you'd do differently next time, companies will see you know what you're talking about.
So even if you think a campaign was a "failure", show hiring managers you learned a valuable lesson as a result so that experience doesn't go to waste.
Obviously if you have a killer portfolio with plenty of awesome pieces and stats to show off, feel free to omit these bumps in the road entirely.
Now Build a Portfolio That Lands Your Next Social Media Job
With the secret ingredients to creating a stand out social media portfolio now in your possession, it's time to get to work on yours and attract your next job.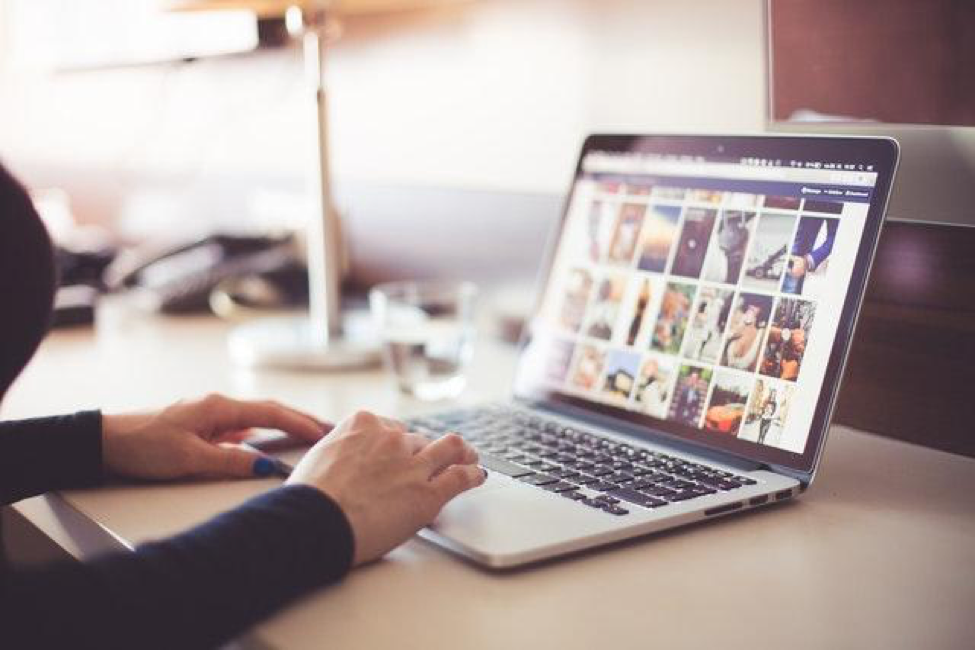 Start by filling out our simple 5-part template of items to include in each social media campaign you've worked on. Then grab a few screenshots to back up your claims.
Compile all this information in both a digital and print version and you'll have a visually appealing portfolio to schmooze hiring managers 24/7.
When your portfolio is all set, take the next step and find a social media position that's right for you.