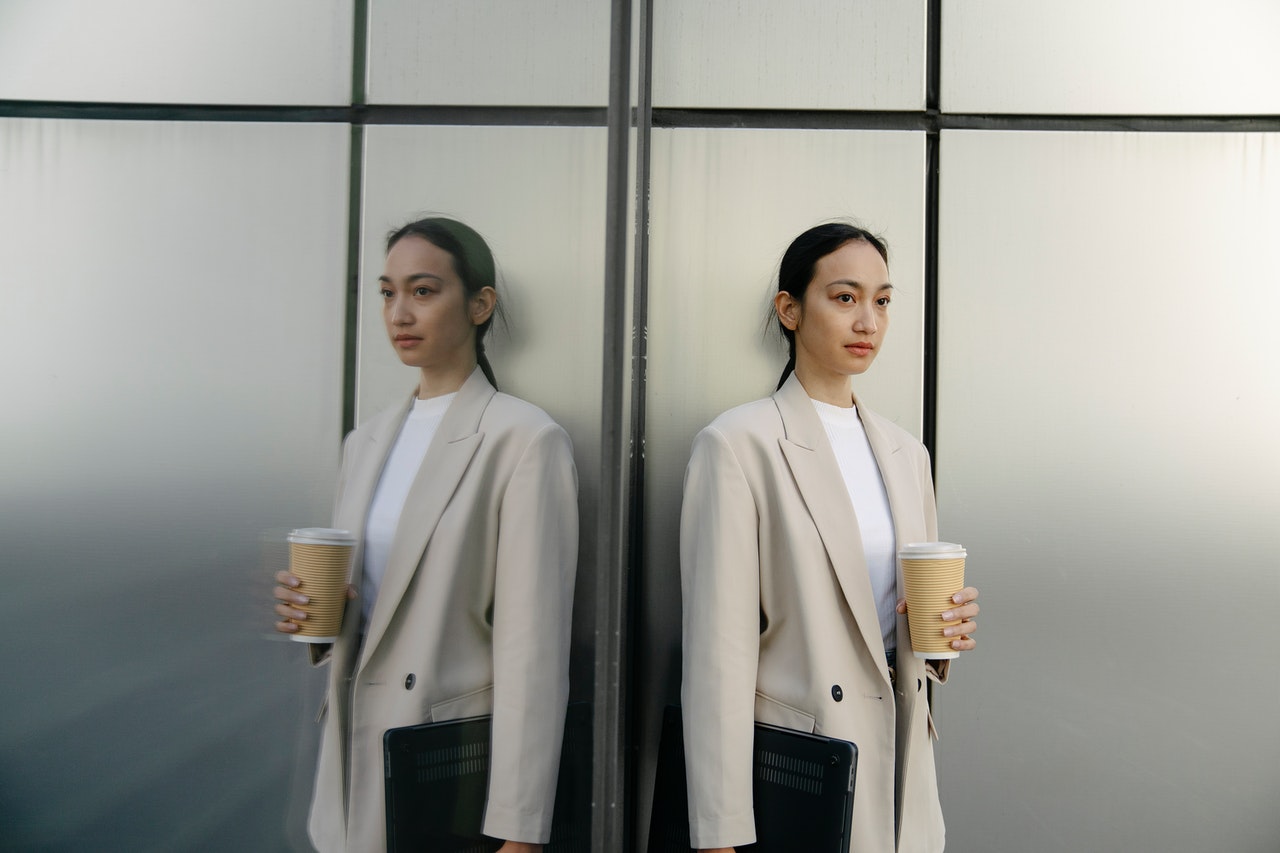 There are plenty of good reasons for leaving a job, but they're not all created equally.
So before you hand in that resignation letter, you have to think about how you're going to answer the dreaded Why did you leave your last position? question during your upcoming job interviews. 
To hiring teams, some reasons may be considered red flags that you're a "problem" employee. However, other good reasons for leaving a job may actually help you stand out in a crowded market.
Today's guide will help you see the difference, so you can make the best move for your ultimate career goals.
After all, deciding to leave a job is never a walk in the park — especially if you don't have a new role lined up. But at least you'll be confident you're making the right decision and giving yourself the best possible chance of success.
How are Good Reasons for Leaving a Job Defined?
Let's define good reasons for leaving a job as any reason that pushes your career development and makes you an attractive candidate to potential employers.
But that's not to say all your other feelings and motivations for leaving are any less valid.
In our guide on signs you're ready to quit your job, we shared warning signals that your job is no longer sparking joy and may be harming your health, such as:
A toxic work environment

Nothing you do ever feeling "good" enough

Sunday night stress about going to work on Monday

Constantly hitting the snooze button because you're exhausted 

Needing to vent about work issues more often than not

Feeling perpetually stressed, overwhelmed, sick, or burned out

Being bored at work, easily distracted, and unproductive

High levels of apathy and lack of motivation to put your ideas into action or even care what happens
Now, these feelings and thoughts don't just spring up overnight. In fact, these reasons for leaving a job often arise because you won't take the plunge and quit. 
You're probably making decent money and earning stellar benefits. You may be comfortable in your role and close to your coworkers too. But you're still unsatisfied. 
So you continue to show up to work, and over time, these negative feelings and issues just fester and get worse.
But there's absolutely no reason for you to do this to yourself or let things get this bad.
When you learn how to clearly explain why you want to leave your job and paint that reason in the best possible light, you'll know how to move forward successfully.
And you may even strengthen your chances of landing the role of your dreams.
Why Companies Ask Your Reasons for Leaving a Job
Why are you leaving your current job? isn't a trick question. Hiring teams ask this to gain more intel about:
Whether candidates are parting from their previous/current employer on good terms. If you start badmouthing your boss or disparaging your last company, your potential employer may think you're just an unprofessional complainer. 
How candidates measure job satisfaction, engagement, and professional growth. If you weren't getting these out of your last role, will you be able to in this potential position?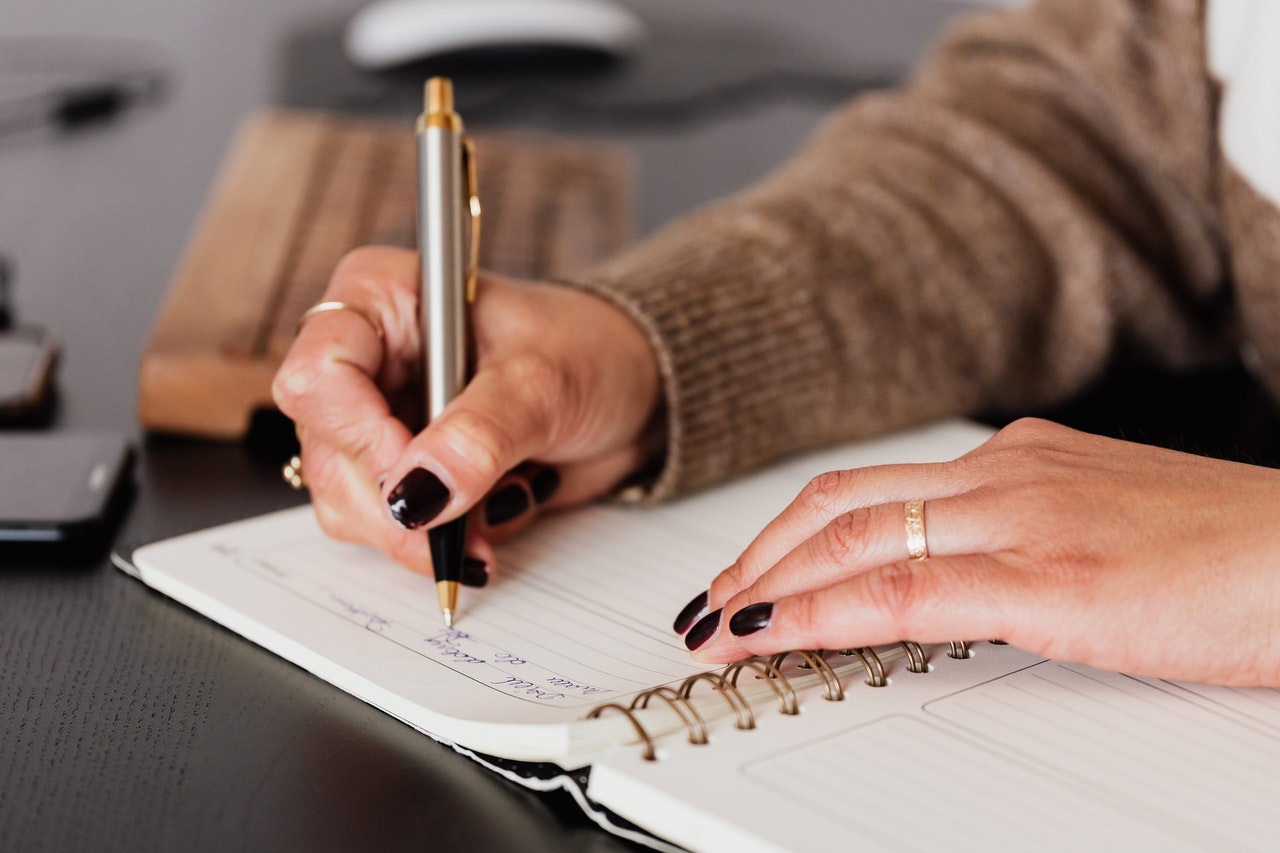 Your career goals. Hearing about where you've been and where you want to go in your career can help hiring teams determine if the role is the right fit for your needs. They don't want to hire you only for you to leave a month later because the position didn't match up. 
Whether you're a loyal team player, or if you run at the first sign of conflict. Organizations want to know that you'll try everything before quitting and leaving your team high and dry.
So when you really boil it all down, a good reason for leaving opens the door for you to gush about your incredible work ethic, expanding skillset, and long-term career goals. And candidates who can explain these are almost always snatched up fast.
6 Good Reasons for Leaving a Job and How to Prepare to Get a New One
Up next, we'll outline each good reason for leaving a job, then share a few ideas for how to best explain or reframe them to an interviewer or hiring manager.
Remember, always keep your answers brief. Your reason and explanation don't have to be any longer than one or two sentences, so resist the urge to dive into all the details.
Instead, focus on these when preparing your answer:
What each position/employer taught you

What you enjoyed about your previous employer/position 

Why the reason is influencing what you're looking for in a new role

Why you're the best candidate for the job

Why you're excited to transition to this new employer/position 
So with these points in mind, let's talk good reasons for leaving a job:
1. Company Downturn, Acquisition/Merger, Corporate Restructuring 
When your current employer's going through a rough patch, the stress and uncertainty surrounding your department or position can feel overwhelming. 
Mergers and acquisitions, corporate restructuring, sweeping layoffs, lost clients, and things of this nature are completely out of your control.
So it only makes sense for you to reassess your place within the organization and where you'd like to be in your career. If that leads you to a new position or employer, that's just the way the cookie crumbles.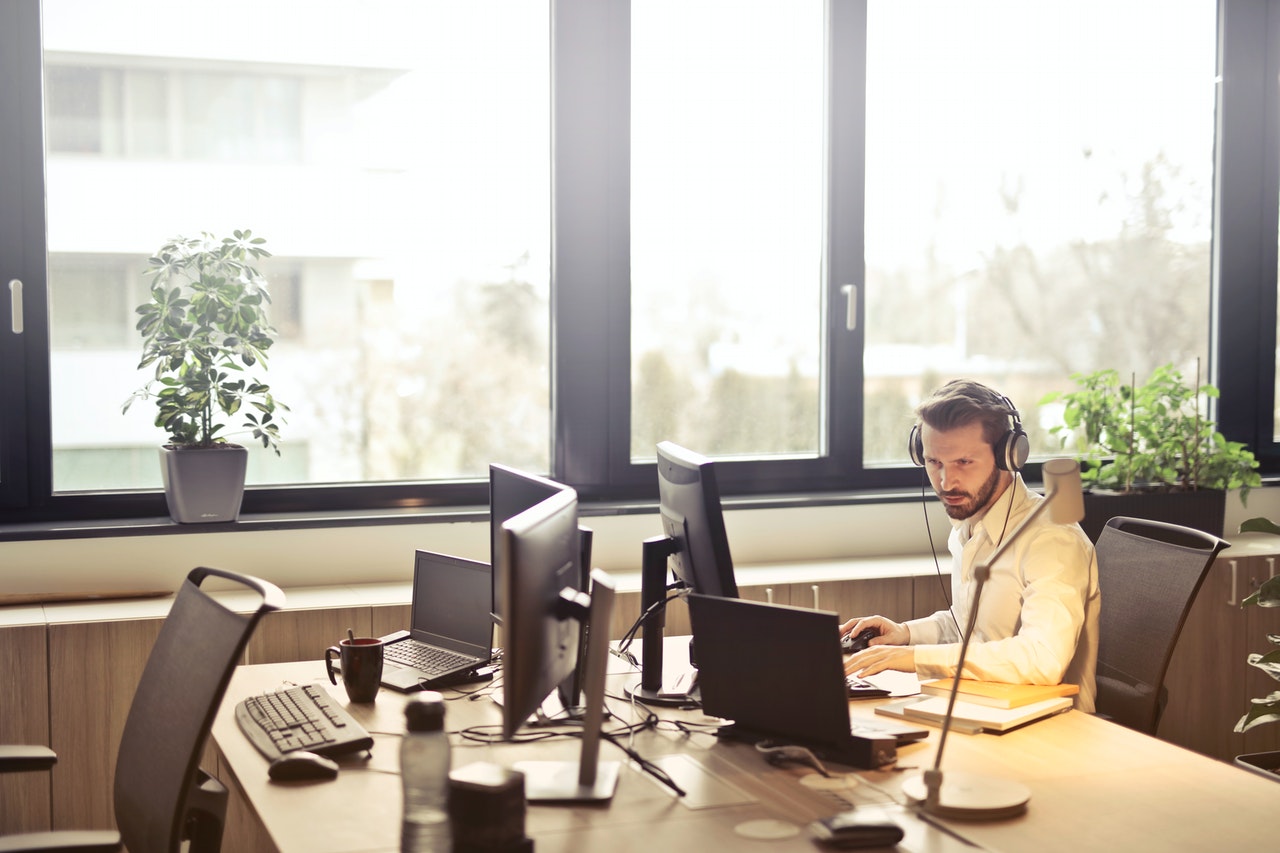 To reframe this reason, explain that the company is heading in a different direction than where you see yourself in the next six months, year, or five years.
You can share information about how your job duties evolved and what you enjoyed about them. You can also show off your problem-solving skills by discussing what you did to combat staff shortages, retain clients, and boost morale.
Finish by speaking about why this new company and position make a better fit for you and your long-term goals.
2. Lack of Career Advancement and Growth Opportunities 
Passed over for a promotion one too many times? Hit the growth ceiling in your position? Leaving your employer may be the only way to advance in your career.
To reframe this as a positive, show potential employers that you're ready and looking for a new challenge.
Explain how you've mastered the requirements of your current position and are ready to take on more responsibilities this new role offers.
For example, you could discuss how this new position may provide the opportunity to work on your design skills, whereas your previous/current role was locked into SEO.
You want your potential employer to see that you're constantly developing your talents and seeking new areas to improve as you grow professionally. Show them tangible reasons why this new position is better matched to your long-term career goals and aspirations.
Candidates who highlight a desire to grow within a company provide extra value to organizations. The more diverse skills they learn, the more of an asset they become.
PS: Before you use this reason to quit, follow the tips in this guide on How To Get Promoted at Work and Know Your Value.
3. You're Seeking a Career Change to a New Industry
If the opportunities to explore a different career path or go back to school don't exist within your organization, you may need to leave your current employer to focus on your long-term professional journey.
Learning to hold yourself accountable for your career goals starts now. If you've thoroughly researched this new area or profession and see yourself thriving there, go for it!
To reframe this reason, talk about how the position you want would give you the chance to develop new skills, complete digital marketing courses and certifications, or pursue higher education.
After all, you may currently lack the experience the role requires. But if you demonstrate drive, self-discipline, and a high degree of commitment, an employer may take a chance on you.
If there's room for growth within the organization, make sure your interviewer knows you're dedicated and keen to climb the ladder as you refine your new skillset. 
4. You Want To Work From Home or Work Flexible Hours
Did your company switch to remote work during the COVID-19 pandemic? If you experienced this way of working, it might be challenging to return to the office.  
After all, you probably loved working flexible hours and sticking to your own personal schedule. Your increased productivity may have boosted your work-life balance. And remote work probably saved you a bit of cash on commuting expenses, work attire, lunches, etc.
So if you're in this boat, first learn how to ask your boss to work from home. If you follow those tips and still receive a no, you'll have the green light to start looking for a remote position.
In this case, there's really no need to reframe your reason for leaving your current employer if you apply for telework. Hiring teams already know candidates are applying for a remote position specifically because they enjoy the flexibility, autonomy, productivity, and other perks of working from home.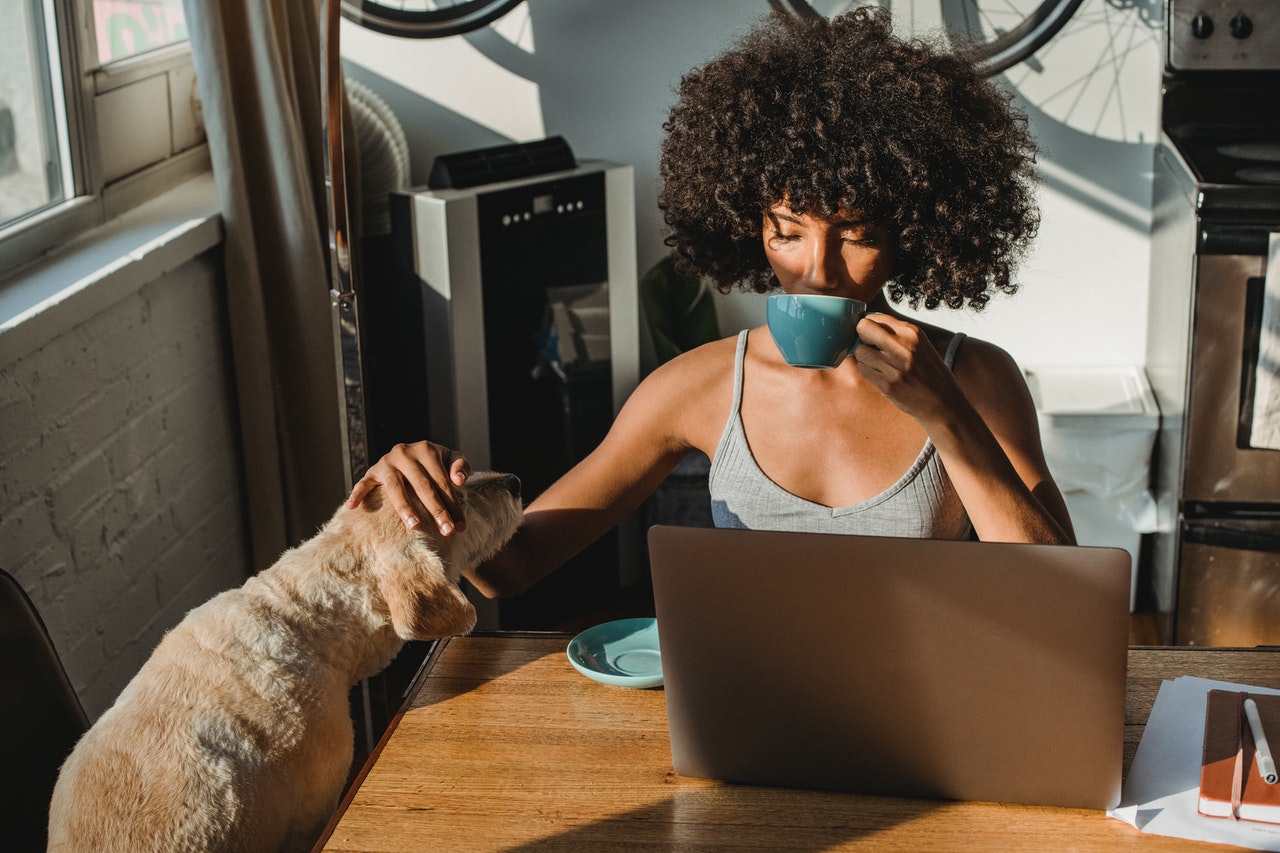 However, you may need to prove you can handle a fully remote job.
Remote candidates could have years of virtual work experience under their belts. And to compete with them, you'll need to explain how you prioritized your workload, communicated and collaborated with your team, and thrived when you were working from home.
5. You're Seeking Better Compensation and Benefits
Many employees are resigning because their salaries haven't risen as much as their costs of living. If you recently had a child, bought a house, or started taking care of a loved one, your annual raise (if you're eligible for one) may not be enough to cover your new expenses. 
On the bright side, a position at a different company may give you the best chance of increasing your salary (sometimes by up to 20%!). 
You may also want to look for more inclusive health benefits, unlimited vacation days, or other employee perks (such as a gym membership or childcare stipend) that more progressive companies are offering to lure and retain star employees. 
No one can judge you for these two reasons for leaving.
However, you don't want hiring teams to think you're only interested in their role because of the money or benefits. So it's probably not the best idea to lead with these reasons for leaving.
If you're in a sales or digital marketing position, for example, you could say that you're motivated by exceeding your goals. The chance of earning a bonus or higher salary not only excites you, but compels you to go above and beyond what's expected.
Before you leave a job for this reason, check out these tips for negotiating a higher salary next!
6. You're No Longer Aligned with the Company Culture, Mission, or Leadership
The best employees believe in their employer's values and strive hard to embody its company culture. So if you find that you're no longer in tune with management or their mission/practices, you may feel as if you don't belong or stop working to your potential.
There's no reason to explain to hiring teams how you tried (unsuccessfully) to deal with a passive-aggressive coworker constructively. They also don't need to know that you disliked the new manager the company promoted. 
But you should get across how much believing in company fit matters to you.