Like it or not, companies are checking out your social media pages before making a hiring decision. Learn how to impress more gatekeepers and become a standout candidate in this guide.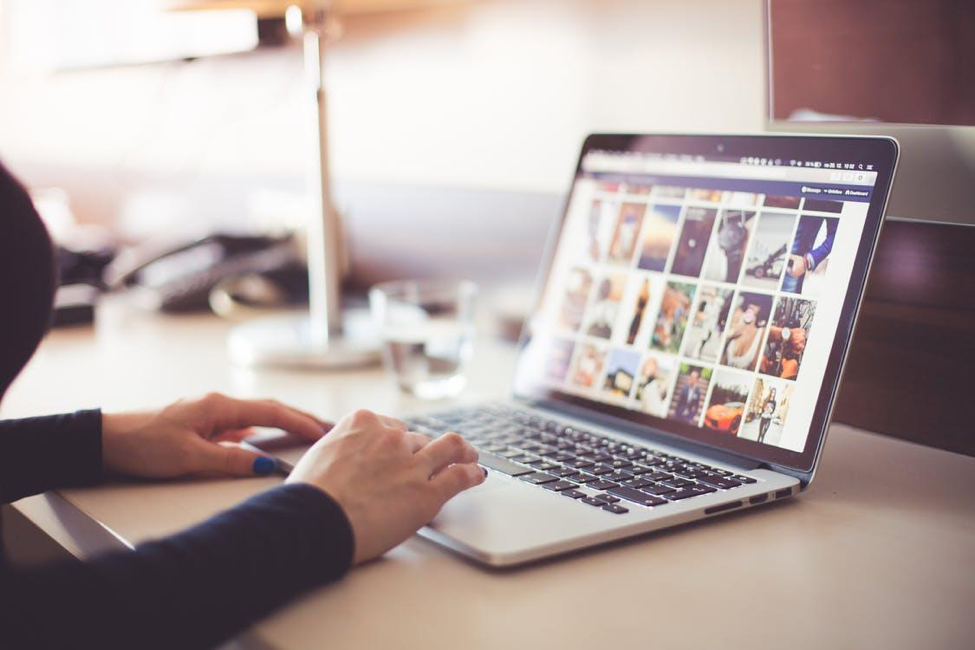 Would your social media pages convince a hiring manager you're the perfect candidate?
Or would they just show how much fun you have on vacation?
Or worse, don't show anything about you at all?
When you're trying to land your next gig, your social media pages can do all the hard selling for you so you can focus on nailing your interview.
While they can and should display your best professional traits in marketing and design, each social media page should also convey a different aspect of yourself.
The more you show off your skills and personality across several platforms, the more attractive you become to hiring managers and gatekeepers of awesome positions.
So now that you see why it's so important to curate the right image, let's talk about how to do it.
How to Use Your Social Media Pages to Market Yourself
To give a complete picture of both your professional skills and killer personality — two huge details all gig-holders look for — follow these five tips:
#1. Always Keep It Professional — Even When You're Most Candid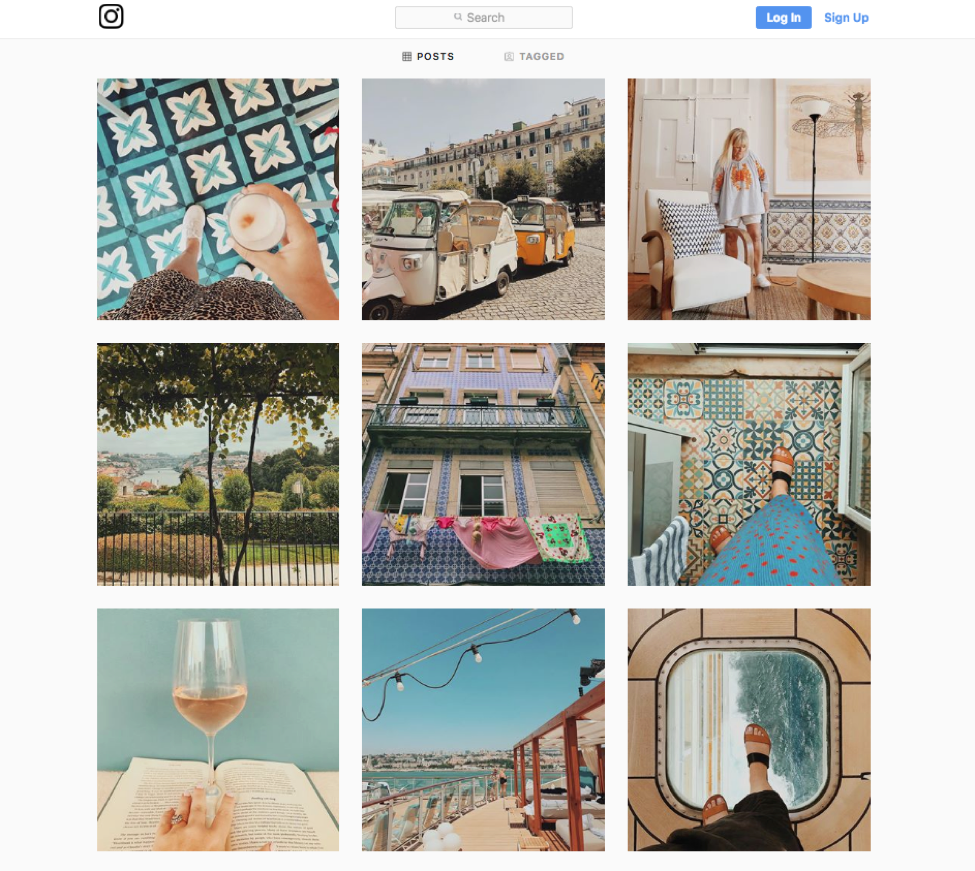 Keeping it 100% professional may be your biggest challenge if you're used to sharing every part of your life on social media.
But there's a way for you to both document your daily inspiration while subtly showing off what you do best.
Take the Insta of Bri Emery as an example. Creative director and product designer, her snaps all read like they're part of the same magazine layout or enchanting travel book:
While documenting moments of candid life, there's also inspiration, color and design skills she's casually showing off too.
In this sense, you can use your social media pages as a way to position yourself as a brand.
#2. Think Of Yourself As A Brand
Not many people feel comfortable selling themselves. But you may have better luck when you figure out who you are as a company or brand.
See, every company strives to create their own unique cornerstones which define and point out their:
Brand story

Mission and statement

Strengths and weaknesses

Competitors
So pour yourself a cuppa energy and brainstorm your answers to these needs.
Once you spend the time figuring these out, it will be a breeze writing up a bio for each social media page to reflect them.
You'll also give visitors to your pages a clear vision of who you are through your posts, pics, links, and everything else you share. As long as they align with your goal or purpose, they'll only add to your personality and character.
But you can't just copy-and-paste this intel — it has to be tailored for each specific platform.
#3. Use the Right Platforms to Market Different Sides of Yourself
Know how you tailor your resume and cover letter to reflect each job you apply for?
In the same way, you should also consider each social media platform as a different job market. And each market will require you to show off different skills to compete with everyone else.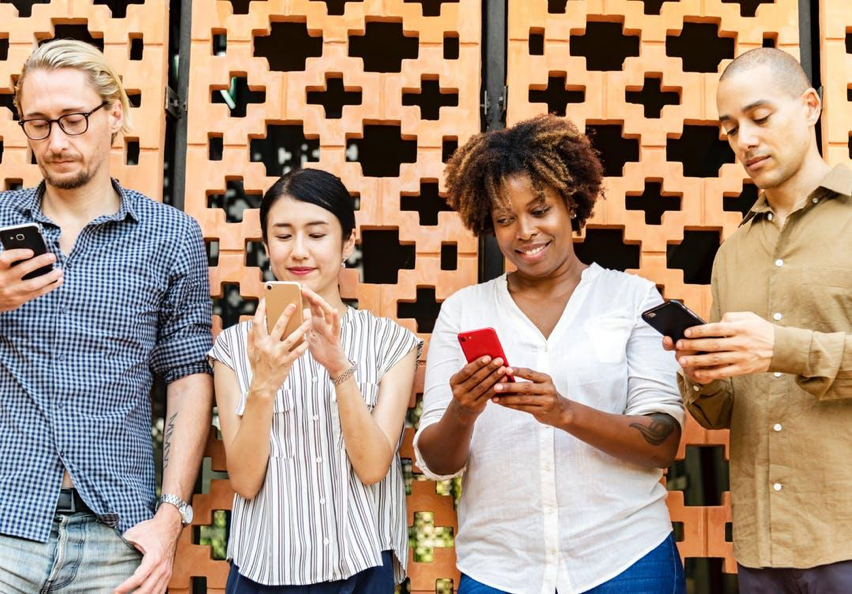 In a nutshell, the most popular social media pages you should start working on to boost your professional image include:
LinkedIn

, where you'll highlight your professional skills, work history, and education while building meaningful connections within your industry.
Twitter

to share news about emerging trends in your niche, start a conversation with others in your field, display your interests, and give people a sense of your short-form writing.
Instagram

to show off your creative POV while also giving people a peek at your candid life and personality.
Sure, you may have an account on each of these platforms, but has it been optimized to attract leads and gigs for you?
Probably not.
Check out our guide on how to stand out in a crowded design market after you finish this one for more tips!
So while you spruce up your pages to reflect your brand ideals and goals, you may be wondering what you're going to fill them with.
#4. Show Off Your Projects, Achievements, and Failures
Your social media pages are useless unless you create content to educate or entertain visitors who stop by or start following you.
Even if you're not remotely interested in sharing your life with the world, the least you can do is use your platforms as an extension of your design portfolio.
Take CalArts grad and rapper Yung Jake for example. He uses his Insta to display the masterpieces he creates using emojis: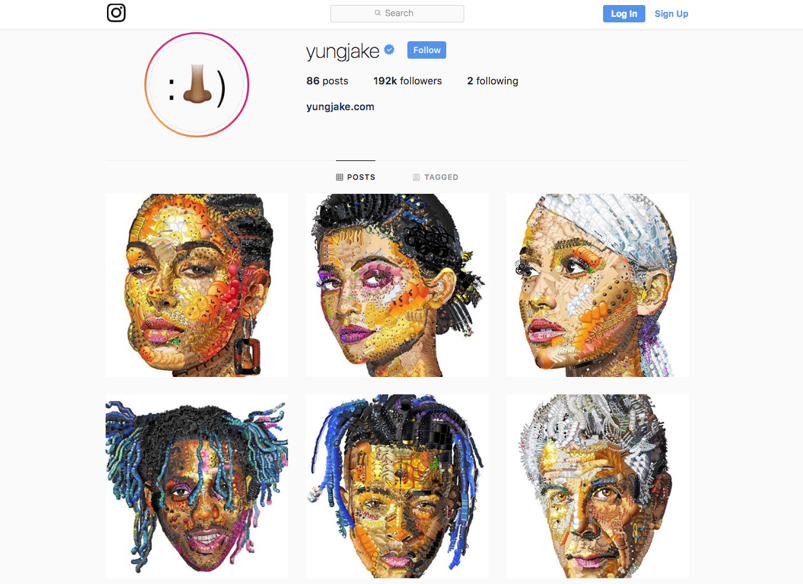 Have an article published? Video go viral? Product release everyone can't stop talking about?
Your social media pages should be the billboard to share your achievements with the world.
But don't try to be too perfect. You should also share your stumbles and avoid all forms of the humble brag as well.
That's because no one likes shameless self-promotion but everyone likes hearingabout people attempting new risks and learning even more by not getting it right on the first try.
And the same goes for hiring managers.
Sharing the achievements of others is also key if you're vying for a remote position or a coveted spot at a startup.
#5. Prop Up Other People and Trending Influencers In Your Niche
What's the best way to show you not only have awesome taste, but are also a team player?
By sharing and celebrating the accomplishments of others in your area of expertise.
With the rise of remote positions and the constantly collaborative nature of marketing and design roles at startups, companies want to know you're capable of doing team work just as well as your solo work.
You may even make a connection with an influencer who could open the door to your dream career by simply reaching out or promoting their ideas.
Now's not the time to be intimidated by successful people in your industry. So think about leveling up your design and marketing skills to gain more confidence in yourself if you're nervous about this step.
Just know we believe your new social media pages will inspire constant retweets, shares, and friend requests if you follow these tips.
But Even With a Strong Social Media Game, You Need To Make the First Move
These social media secrets will complement your LinkedIn resume and make you stand out as the best potential candidate for the job you want.
But you have to take the first step and actually alert said hiring managers and gatekeepers to your pages.
So check out the available marketing and design positions over at Fresh Gigs next.
And then when companies review your application and check out your social media pages, they'll know exactly who you are on a professional and personal level and immediately want to snatch you up.