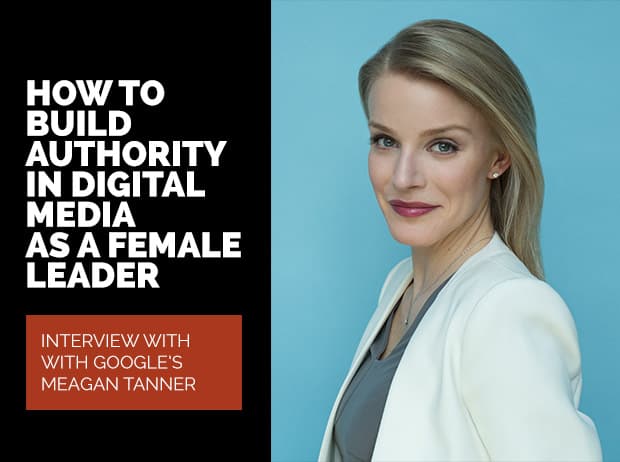 Meagan Tanner is passionate about facilitating excellence in the digital space. A Strategic Partner Manager at Google, Meagan is responsible for working with some of Canada's largest media companies to help them navigate through digital transformation, and empower local SMBs with the right digital solutions to grow their business. Meagan loves to travel and connect with people, and has worked in Asia, the Caribbean, Europe, and Canada, and is a regular speaker at industry events across North America. Emma Bullen caught up with her to talk about local business and career advice for women.
EB: Tell me about how you came to be Strategic Partner Manager at Google
Meagan Tanner: My career path was not one that was necessarily marked with intention. I started out in a very different field; I did a BA in International Development Studies.
I started working in a consulting firm that created and ran entrepreneurship education programs in developing countries to alleviate poverty. I spent my time on the business development side, pitching programs to international financial institutions. I was also helping to launch these programs in the countries where they would be run by local stakeholders.
I moved to the Cayman Islands for personal reasons, and there was really no work in that field there. I was trying to figure out what I was going to do and I met someone who was as living in my Condo complex. She was a Canadian lawyer who had moved to the Cayman Islands and was selling advertising for Yellow Pages. She was leaving her role to go and live in Paris, and she said, "you should take my role." I thought, "I'm not so sure I want to do that!",  but she ensured me that it was a great way to meet people on the island – I met 200 local business owners in my first year. So I went in, and I interviewed, and I got hired that day. That was my jumping off point into the advertising industry. I got really good at selling digital because I realized that's where the future of the industry was going.