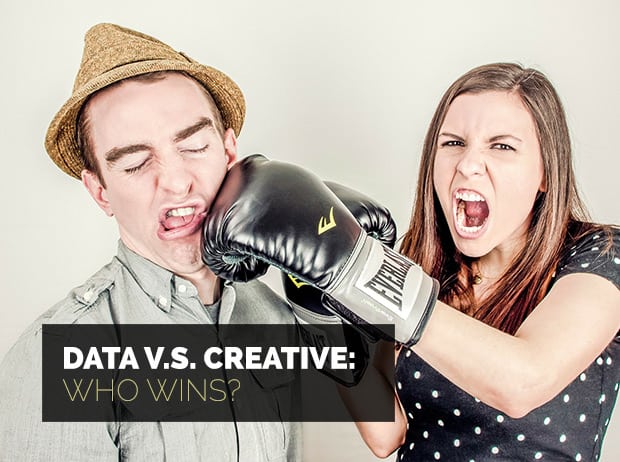 "Ugh, creatives," said every data-driven marketer ever, with an eye roll. "They're so difficult to work with."
I remember the first time a friend said that to me. I was working on a children's website at the time, producing games, making things out of paper mache, and doing the odd photo shoot with a Teletubby. Incredulous, I asked, "what's wrong with being creative?" only to realize that my friend was one of "those" marketers. The type that creative marketers complain about. The ones who want results, who track performance. The marketers who — gasp — want to see the data.
In recent years, technology has given the business marketer the tools they've been waiting for. Given the ability to test, measure, and optimize, data-driven marketers can turn their marketing departments into well-oiled machines. But the creative marketer has tremendous assets to bring to the table. These artists have ideas in spades, can create a brand identity, and often know the difference between a good headline and a bad one without going to the trouble of A/B testing.
The truth is, data v.s. creative doesn't have to be a fight. Power struggles in the office reduce productivity and make even the simplest decision feel like hard work. The two sides of the marketing coin both complement and depend on each other. The trick is knowing the tools to help you best work together.