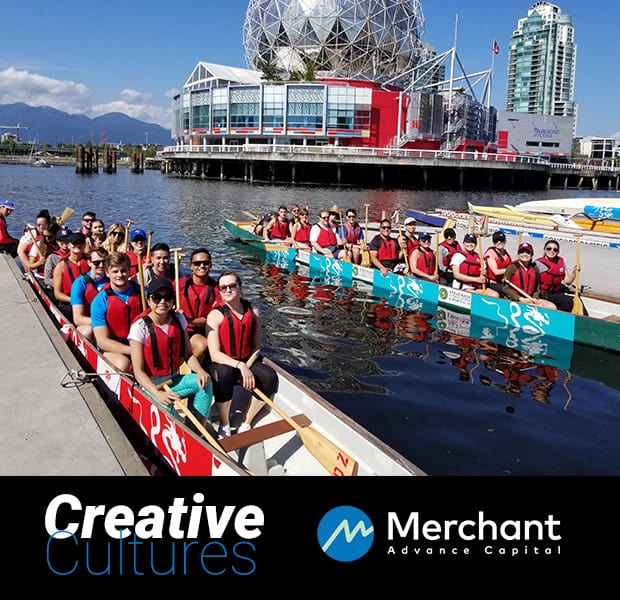 In our Creative Cultures series, correspondent Crystal Henrickson spends a day inside companies to learn how hiring, onboarding, and company culture play a role in employee happiness. From startups to design firms and all in-between, we're pulling back the curtain on what it's like to work in inventive and productive environments. Today she meets with the energetic team behind Merchant Advance Capital.
With a beautiful open office overlooking scenic Stanley Park, Merchant Advance Capital is the definition of a homegrown success story.
Since launching out of Founder & CEO David Gens's apartment in 2010, the fintech company has found its niche using innovative technology and big data to help small businesses in Canada access financing and grow their business.
Today, the company operates two offices in Vancouver and Toronto, and manages more than 50 employees, with roles ranging from portfolio managers to marketers to software engineers.