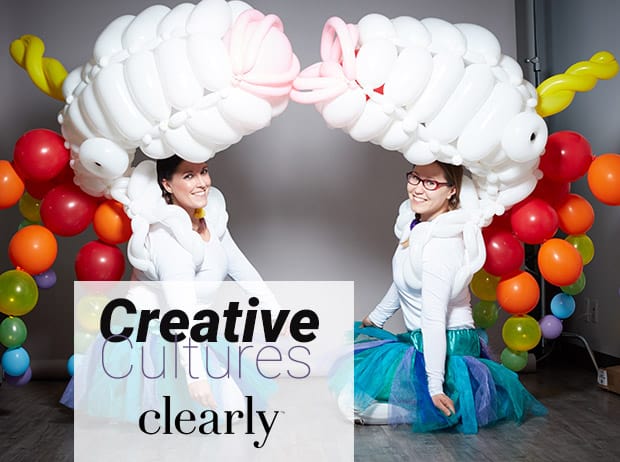 In our Creative Cultures series, correspondent Crystal Henrickson spends a day inside companies to learn how hiring, onboarding, and company culture play a role in employee engagement. From startups to design firms and all in-between, we're pulling back the curtain on what it's like to work in inventive and productive environments. Today she's with the loving folks at Clearly.
As a lifelong wearer of prescription glasses (and huge fan of vision) I was beyond excited to meet the team behind the innovative online eyewear store, Clearly. With their launch in 2000, the company stepped onto the scene as one of the first online retailers to offer direct-to-consumer prescription contact lenses. Since then, the company has successfully expanded its product line to include a wide selection of designer glasses and sunglasses.
I spent the afternoon at their head office in Vancouver to get a behind-the-scenes look at their creative space and ambitious team culture.
The Space
Over 300 employees, including the Vision Care call centre, marketing and finance, and their own state-of-the-art lab and manufacturing facility call the East Vancouver based Broadway Tech Centre home. More than just an office in an industrial park, this award- winning facility includes access to beautifully landscaped courtyards, a 3200-sq-ft gym, a basketball court, a barbeque area, and even a new daycare centre.
We all respect each other for what each person brings to the team and everyone is seen as an active contributor
Inside Clearly — and for the fashionistas among us — there's a beautiful product room housing both inspo and samples to envision upcoming collections. Across the floor, an open area design studio acts as ground zero for the design team, who together design the eight in-house brands Clearly sports. And, of course, a retail environment set up as the reception area welcomes all guests.
Building a People-Centric Business
At the core of Clearly's success is an unrelenting focus on the care and service of their customers. From designing a web experience that helps customers find the perfect fitting frames, to delivering prescription lenses fast, every department has a direct impact on creating the best overall customer experience.
Clearly takes its customers needs truly to heart. The value of relationships shines through at their 'Surprise and Delight' station where Vision Ambassadors are empowered to reward customers with gift cards, treats and handwritten notes.
This same care and attention is directed within the company as well. Just outside of the collective kitchen,colleagues can acknowledge each other through a "Send Mail" station, regularly dispensing compliments and special treats to team members who achieve remarkable results. Just look for the old- fashioned mailbox and small gifts hanging around to send a compliment to a teammate!
Despite its growing team and an acquisition, new hires can always expect to make a meaningful impact on the product and culture. Collaboration between departments is highly encouraged, and executives can be found often be found working closely alongside the team to achieve goals. "We are a growing company but over time we have maintained the feeling of a small company. We all respect each other for what each person brings to the team and everyone is seen as an active contributor," says Nicole Oliver, Chief Marketing Officer.
Enabling Teams to Grow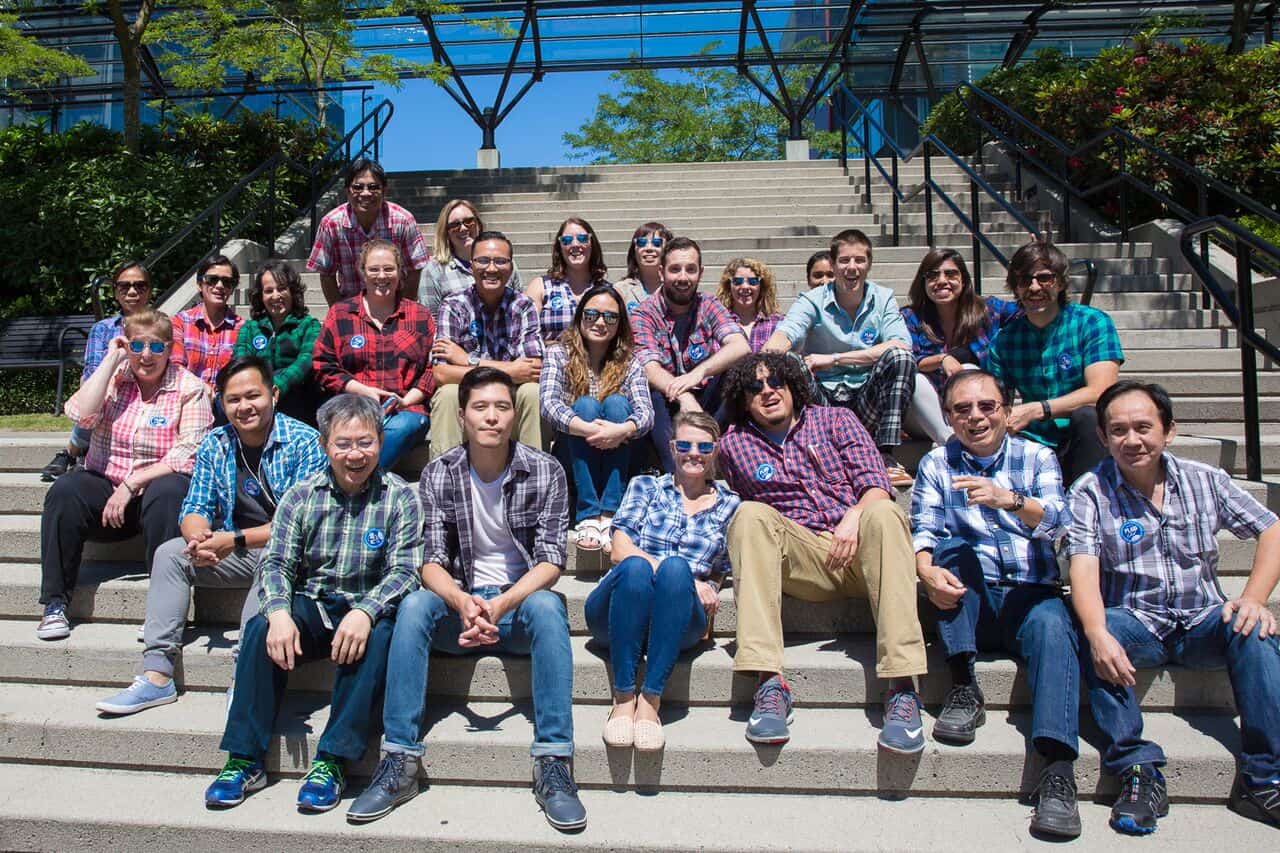 With big ambitions to transform the industry, Clearly encourages all employees to take advantage of continual learning through their many development and diversity programs.
"The company believes in the potential of its employees at each level. Clearly encourages education through their college tuition reimbursement program, but also through 'internal internships,' where you get to learn about other positions, giving us the opportunity to grow within the company. Most of the job opportunities are fulfilled among us. It is great to be valued and appreciated." says Eugenie Mendy, Bilingual Vision Ambassador.
Along with tuition and internships, the company also hosts lunch and learns and workshops on a monthly basis, including a Women@Clearly series that supports leadership skills for their female staff.
So who would make a good fit at Clearly? "Someone that is passionate about what they do and are not afraid to speak their mind or tackle new challenges. We want people who see the potential in themselves and can enable others to see their full potential, no matter what their role or title is." shares Nicole.
An added bonus for those who join the team: Opportunities to be the face of the company! Clearly employees (and their families) are frequently featured on the company's website and national campaigns.
Mark Spoorenberg, Senior Director of Operations and my guide during the lab tour, beamed with pride as he talked about the shoot he did recently with his two kids: "When you talk about word-of-mouth and selling the product—I've called every one of my friends, every one in my family. I've probably got 500 hits alone from the grandparents." Have a look.
Think you might be a good fit for Team Clearly? They are currently looking to fill positions from a variety of departments, including Marketing, Finance and Vision Care.