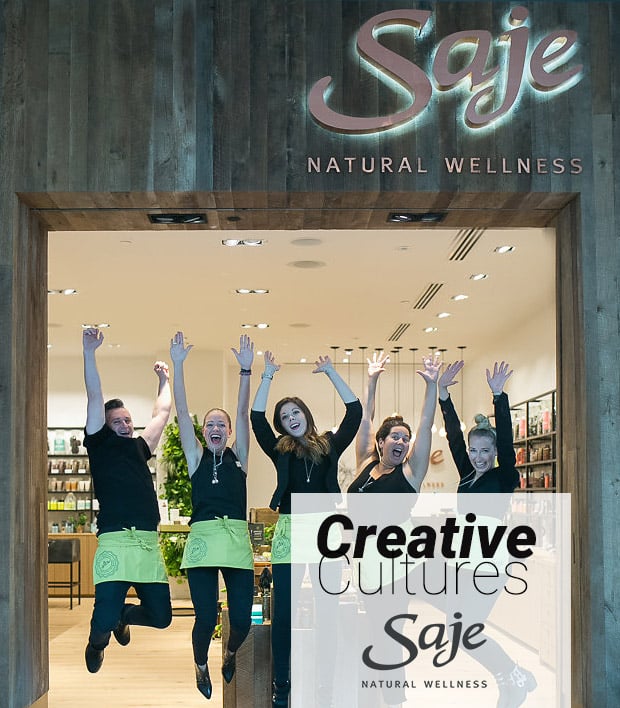 In our Creative Cultures series, correspondent Crystal Henrickson spends a day inside companies to learn how hiring, onboarding, and company culture play a role in employee happiness. From startups to design firms and all in-between, we're pulling back the curtain on what it's like to work in inventive and productive environments. Today she's with the loving folks at Saje Natural Wellness.
From the instant you walk in through the doors at Saje headquarters, you feel like you've been transported to a day spa rather than a corporate office.
Refreshing and bright aromas complement the inviting decor, with signature products lining the welcoming reception area. Tucked away from the hustle and bustle of Vancouver's historic Chinatown, it's easy to see why this tranquil oasis is one of the most sought-after workplaces in the city.
Connecting through Community
Following a car accident more than two decades ago, Jean-Pierre LeBlanc along with co-founder and wife Kate Ross LeBlanc sought natural alternatives to aid in his recovery. Using only 100% natural, plant-derived ingredients, they created a line of remedial health products and launched their first Saje Natural Wellness store.
Since then, Saje has been riding the wellness wave to the top, with the success of their e-commerce site and their ever-expanding retail stores across Canada and the US.
With a laser focus on customer experience and empowerment, it's easy to see why Saje has become a homespun success: "From corporate culture to product, package design, digital presence, marketing materials, retail environments – you name it, everything Saje does reflects our value in wellness. Authenticity is a huge part of why our customers trust Saje to play an integral role in their wellness journeys." says Vice President of Marketing, Katie Drechsel.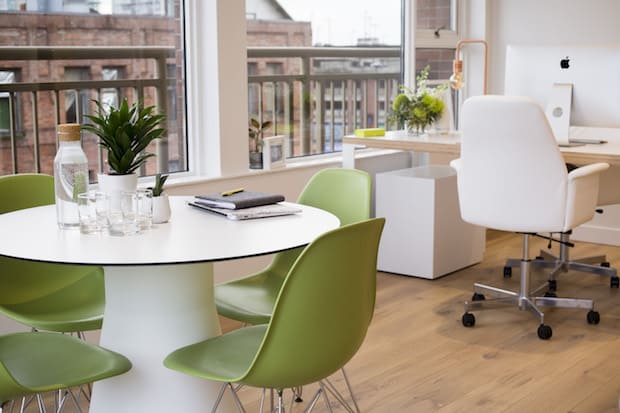 Wellness: More than a Company Perk
It's clear that the well-being of Saje's team, both at HQ and in the retail stores, is a core component. Even the work environment reflects their commitment to a healthy balanced lifestyle — from freshly made lunch from in-house chefs to a beautifully-groomed rooftop garden, a mini staff-only retail store, and even a diffuser bar!
Drawn initially by the passion of the leadership and their mission, Director of Digital Kellie Sawkins has worked with the team for five years, managing the website, email and loyalty programs, and customer support.
It's pretty awesome (and unique) to work with a group of like-minded individuals, who are all awesome at what they do, want to contribute meaningful and quality work, are genuinely supportive of one another all while setting and achieving significant goals. Not many can say that their work and efforts help create happier, healthier longer lives."
Her positive energy is infectious and serves as a powerful indicator that Saje's focus on culture is yielding a more motivated and creative workforce. "I feel excited when I'm on my way into the office. I think about Saje when I'm not there. It's a bit of an obsession."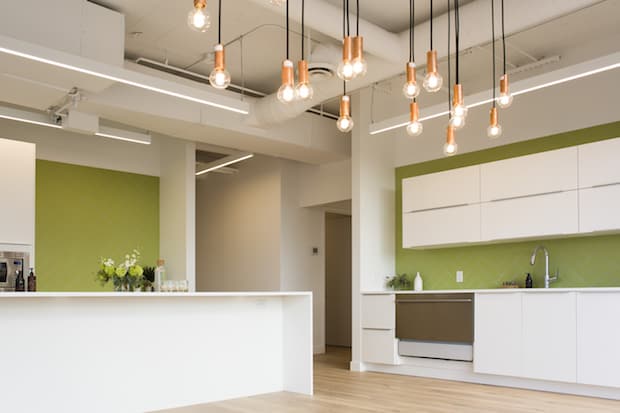 Living and Breathing Core Values
With such emphasis on maintaining a healthy workplace environment, it's no wonder why building a well-balanced team is so crucial. At Saje, it's about finding ambitious and driven team members who embody their core values, not just in the boardroom and but also in their personal lives.
Interviews are a mix of serious and fun, with questions aimed at understanding the candidate's personal values and vision. Best come prepared with your own unique flair—the hiring team is known to throw in small projects to see how you think and present your ideas.
Jessica Connolly, Senior Director of Leasing, recalls how she felt during her interview process: "They challenged me to think about not only what I bring to Saje, but also what Saje brings to me and my life in wellness. I knew in an instant that I would be joining an awesome team, set on rapid growth, but with wellness and celebration top of mind."
Being part of the Saje family is about more than just building a career or looking out for the bottom line. It's about building an environment that fosters wellness, growth and celebration for both their external and internal communities.