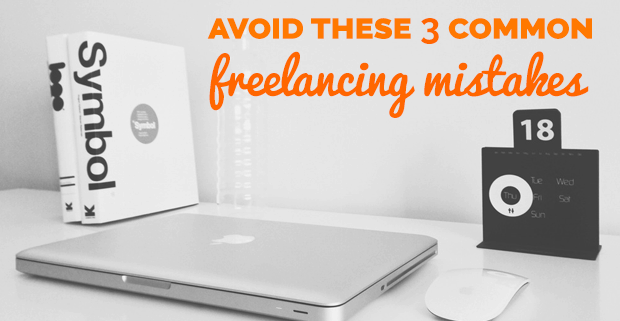 The traditional workplace is gone. All hail the era of freelancers.
People are making the jump from traditional office settings to freelancing full-time in droves. The appeal of breaking away from the shackles of your desk, limited vacation time, and management, to becoming your own boss and having all the freedom freelancing provides is certainly appealing. But it's not all flowers and sunshine—working as a freelancer full-time does come with challenges.
If you don't freelance at the moment, or freelance part-time and are thinking of making the leap to freelancing full-time, there are a few things you need to be prepared for that new freelancers often overlook. Here are three common mistakes made by those new to freelancing, with a little help from Brennan Dunn, author of The 5 Most Common Mistakes New Freelancers Make.