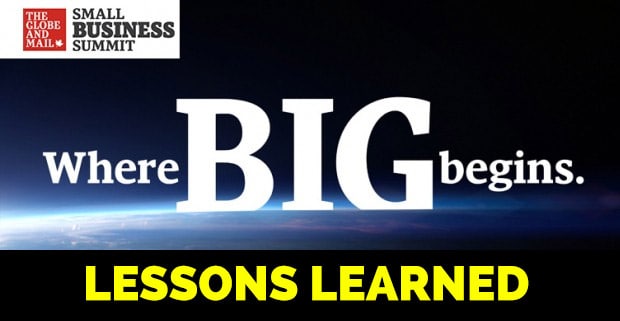 On May 3rd, The Globe & Mail – Canada's leading newspaper, hosted a Small Business Summit in Toronto at the Intercontinental Hotel. The day was filled with inspirational talks and key lessons valuable for any small business. Here are some takeaways:
Opening Keynote: Harley Finkelstein, COO of Shopify
Transforming a small business into a global giant
Harley went from being a DJ to starting a t-shirt company to studying law and earning an MBA. His involvement with Shopify began in its infant years; he connected with to one of Shopify's founders Tobias Lutke at a Meet-up like setting.
Have you read our Creative Culture Series on Shopify? At Globe's Small Business Summit, Harley discusses the importance of building a great culture in order to achieve success. Here are a few highlights from his presentation:  Continue reading →