In our Creative Cultures series, our writers day inside companies to learn how hiring, onboarding and company culture play a role in employee happiness. From startups to design firms and all in-between, we're pulling back the curtain on what it's like to work in inventive and productive environments. Today, writer Leila Pejman takes us through a day at Shopify.
Get Sh*t Done.
It's one of Shopify's core values, and it's helping them become one of Canada's fastest growing companies. In order, their other core values are: (2) building of the long term, (3) finding simple and elegant solutions, (4) acting like an owner, and (5) thriving on change.
(Fun Fact: the expletive was kept in their recent IPO filings, a first for Wall Street.)
Passion over skills
Shopify's focus on fit over a prima donna rock star attitude makes them a stand-out company; fit is an integral measuring stick to the talent acquisition team, and they look for people who have confidence and curiosity, but not ego. "I try to hire based on excitement and passion for what we're doing vs. education and skills on their resume. Skills can be learned, passion can't," says Craig Miller, Shopify's Chief Marketing Officer.
And growing fast doesn't equate to hiring quickly. For Cultural Ambassador Shavonne Hasfal-Mcintosh, the interview process was involved. She completed twelve interviews and was even flown to Ottawa for the day to connect with the team. Certainly there are more cost-effective approaches like video interviewing, but in real-life interactions, traits like authenticity shine through.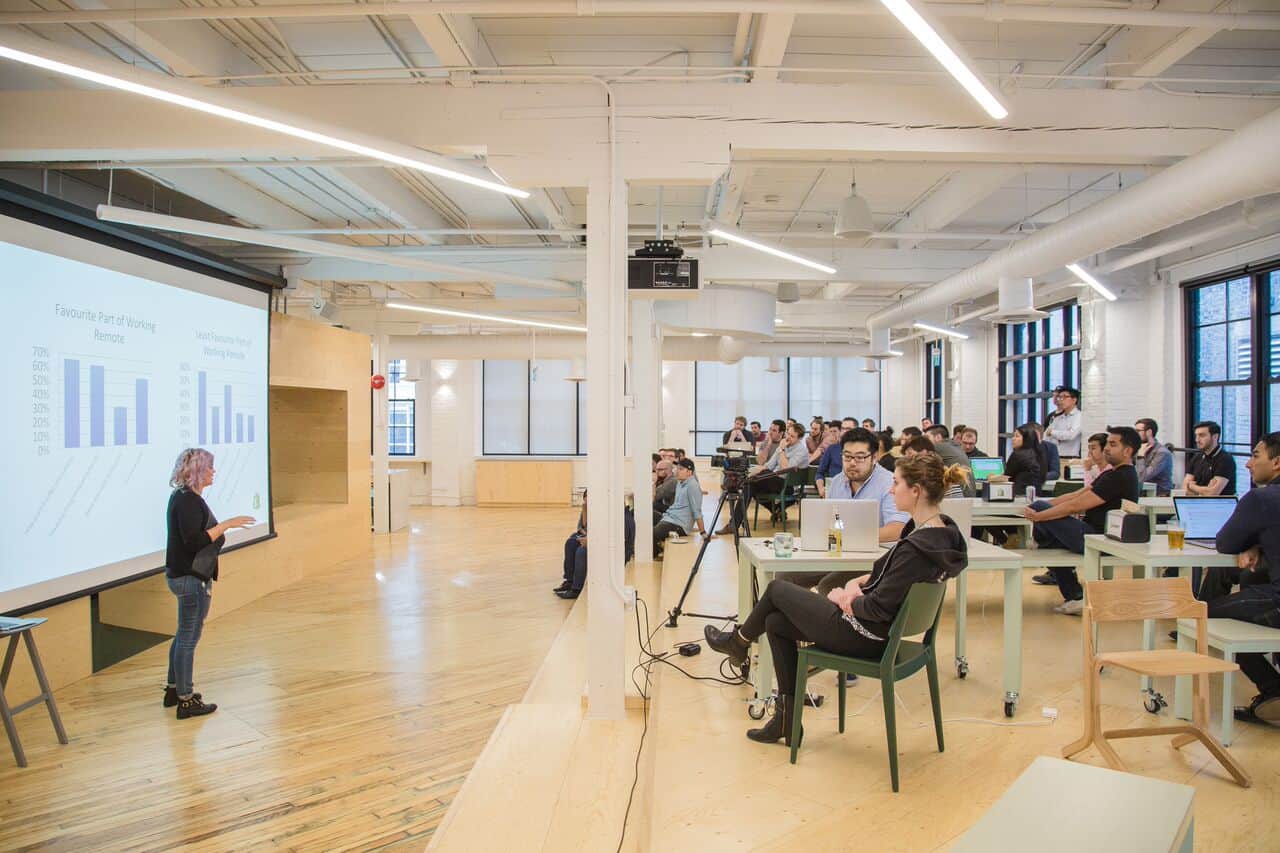 "A lot of companies will have a work persona that people need to put on, but that doesn't work here," says Doug Tetzer, who leads executive hiring at Shopify. The right fit means people can "settle in and be themselves," developing closer ties and building stronger teams. "We hire really passionate and talented people — all of which get along well in and out of the office," affirms Dayna Winters, the company's social media manager.
Taking risks by experimenting with new ideas is key: recognizing that failures occur and still should be celebrated, just like successes.
Life story conversations
If you're not ready for it, the initial face-to-face interview at Shopify can throw you off. Don't expect a set of standard interview questions or interrogation about your resume. The talent leads really want to know about you: your interests, your passions, what drives you – versus your accomplishments. It's not meant to be intimidating, though…more of a conversation instead of an interview, or as Shopify labels them, "Life Stories." They want to learn about you as a human being, and take great measures to approach interviewing in this way.
Experimentation is Key
To succeed at Shopify, you need to be the type who turns a stroll in the park into a brisk walk. The pace is fast; deadlines are tight. "Shopify is a place where you can make a serious impact," says Shavonne. "It's a place where you can have an idea and make it happen." As one of their core values states, you can act like a boss, taking advantage of full autonomy without being hindered by barriers. Taking risks by experimenting with new ideas is key: recognizing that failures occur and still should be celebrated, just like successes. Discussing failures as a team, and finding elegant solutions, is part of the growing process.
No Barriers
The new Shopify office in Toronto is open-concept with a number of beautifully designed meeting rooms, workstations and plenty of modern, local furniture pieces. To make way for growth, Shopify expanded into the floor below the current space. To reduce barriers between floors, a staircase will become a centrepiece of the office.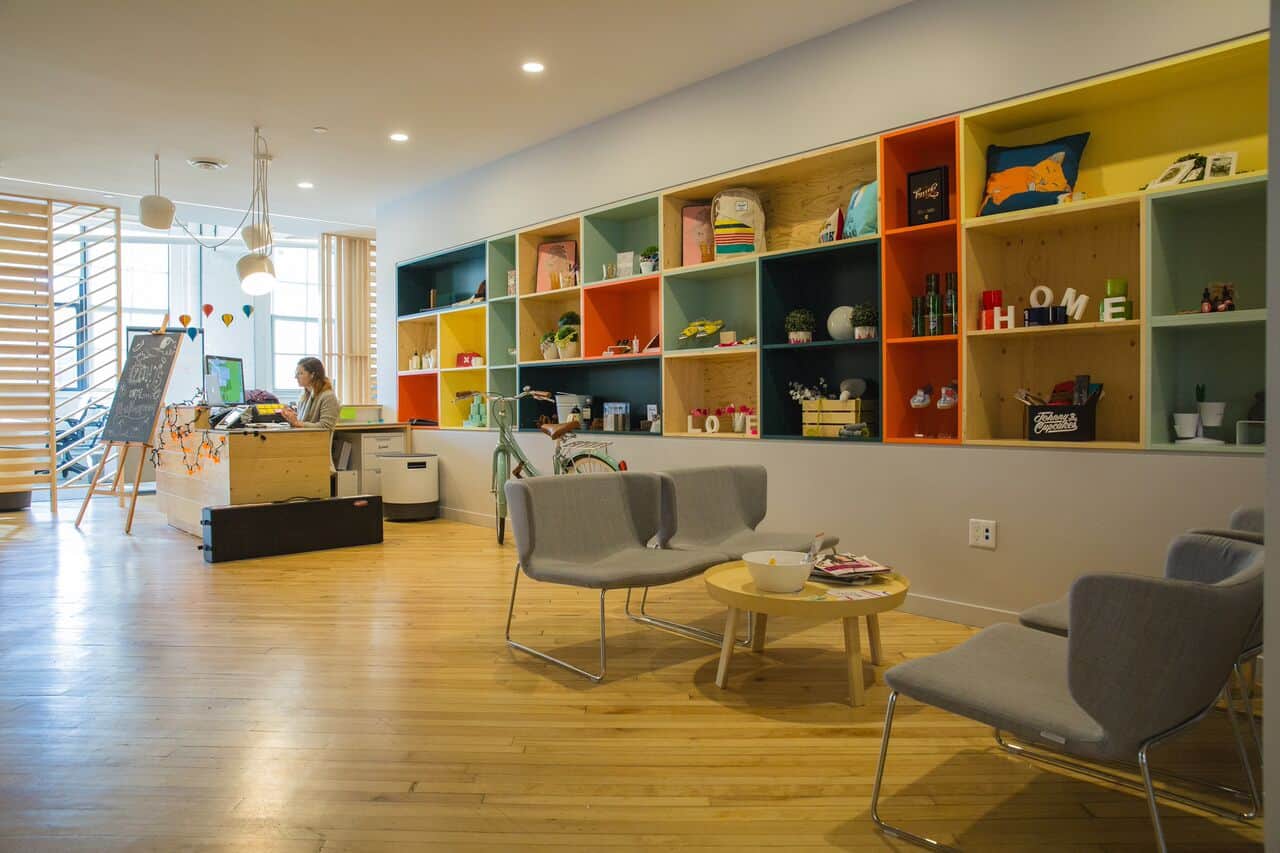 The workspace is also built for flexibility; staff enjoy starting the day at their designated areas and then moving to work pods in the afternoon. Meanwhile, the spacious kitchen is stocked with the best snacks and drinks – including beverages of the adult variety. From Monday to Thursday, catered lunches in the stylish cafeteria, instil social time into the workday.
You don't need to have a Harvard MBA (though, that might help) to land a coveted role at Shopify. You'll "learn more here in six months than they would learn in a four year university degree," says Craig. With a genuine interest and passion for the work, you'd also have the opportunity to work with talented people and be a part of big and audacious goals.
---
Want to suggest a company you think should be featured in Creative Cultures? Drop us a note.
---