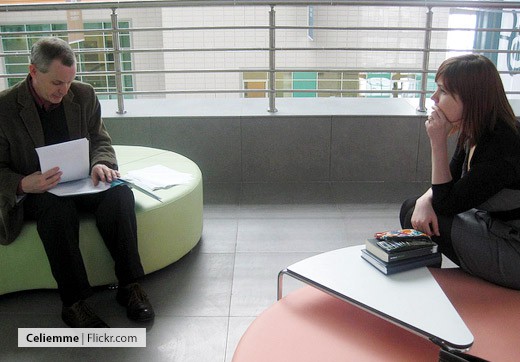 If you haven't heard the inside story on hiring yet, you're in for a couple of surprises. Ready for your first shock? Your resume is not about you – it's about your prospective employer. Sounds crazy, right? Stick with me. I'll explain what I mean and show you how to turn your resume into the interview-getting machine it should be.
Inside Information On The Hiring Process
Understanding what's going on behind the scenes will explain why your resume may need a makeover. The job postings you see are the result of many hours, perhaps weeks, of deliberations by the employer. Do we really need to hire another person? Do we have enough work lined up so the department will hit its objectives even with the added cost of a new hire? Who will train the new person? Are there vacations or peak production times we need to avoid that will impact when the job ad is published?
The average time spent screening a resume is 5 to 7 seconds.

76% of resumes will be ignored when the email address is unprofessional.
The answers to their questions help them decide when to hire and they also lead directly into creating a list of skills the new hire needs to possess. It's important for you to know that comparing this list of competencies with resumes as they come in will eliminate 80% to 90% of applicants. Here's what that means for you: the degree to which your resume reflects the skills they're looking for will determine whether your application goes in the maybe pile or the no-thank-you pile.
Ready For The Second Shock?
The average time spent screening a resume is 5 to 7 seconds. The recruiter has only one thing on her mind at this point: does this resume contain all or most of the competencies we asked for? You actually have a lot more control on this part of the process than you might think. How? The more customized your resume is for this particular position, the more accurate the initial assessment will be.
How To Transform Your Resume Into An Interview-Getting Machine
Remember the 5 to 7 seconds your resume will receive? Think streamlined. Make it easy to find the pieces the employer wants to see. You can do this by using bullet points. Don't make the recruiter wade through paragraphs to find what he's looking for. Keep reminding yourself that your CV's job is to get you an appointment. It's not really about you – it's about qualifying you for the job you want.
Customize your resume for each position you apply for. Yes, I know it will take time. I see it as time well spent as it will begin to prepare you for the interview.
Use bullet points to showcase where your experience matches what they're looking for.
Focus on accomplishments, not job responsibilities. If you reduced your production time by studying the company's graphics software at night, say that instead of "responsible for producing high quality products within a reasonable time frame" (yawn). If you increased the overall value of your client portfolio, say how you did it and by how much instead of "responsible for increasing portfolio revenue year over year". Job responsibilities tell us what your employer expected you to do, not what you actually got done. They don't say anything about you as a person.
Check your completed resume against your LinkedIn profile. Your dates, job titles, and employers should match. Recruiters tend to put more faith in resumes where the job history can be validated by the candidate's LinkedIn profile. The thinking is that people are less likely to fudge employment details online, where everyone can see it.
Proofread your document carefully. A spelling or grammar error can get you eliminated. That may sound unfair so let me share the logic behind that practice. Employers know you're putting your best foot forward when you apply for a job. When they see mistakes on a resume, it gives the impression that when you're on the job – and feeling comfortable – you may lack attention to detail.
A few extras to make sure you get the right attention:
The file name of your resume can act as a mini advertisement for you if you use it well. Smith_James_graphicartist.doc is great. That's better than resume.doc. Using 'resume' as your file name is just asking for it to get lost in some recruiter's hard drive. I've seen some really bad ones, like:  resume_nobadjobsincluded.doc or resumeforsecondchoicejobs.doc.
Be mindful that your email address can work against you. 76% of resumes will be ignored when the email address is unprofessional. What's unprofessional? How about smoochiepants@e-mail.com, or imahottie22@e-mail.com. Don't laugh. People do this.
The Final Word On Making Your Resume Work For You
The advice in this article only works if you're applying for jobs you're qualified for. I know some job search classes tell people to apply for everything. If that has been your practice, you should stop now. You want your resume to be welcomed and your credibility as a potential hire to remain intact.
Now go get that job you want!
Bio: Susan Wright-Boucher is a Canadian staffing and recruitment professional. She writes for Plugged In Recruiter and welcomes new connections on LinkedIn.