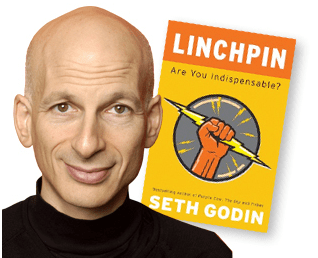 Looking for a marketing job? Consider sharpening your skills at the upcoming Art of Marketing Conference in Toronto.
(See the ticket giveaway below…)
Why should you attend? Seth Godin. Need we say more.
If that's not reason enough, how about Jonah Berger – the guy Fast Company is calling the next Malcolm Gladwell.
Oh and by the way. Charles Duhigg, author of The Power of Habit, and Biz Stone of Twitter fame, plus David Usher, Juno award winning musician, will be there.
Agenda, Speaker List, and Registration
This is a power packed event and is sure to give you lots to think about, inspire and get those creative marketing juices flowing.
Ticket Giveaway
FreshGigs.ca is giving away one ticket to the Art of Marketing Conference. To be entered into the draw for the ticket giveaway tell us why you want the ticket: Click to Tweet Your Answer (make sure you tell us 'why' you want to attend)
We will announce the winner on Twitter Thursday May 2nd.
Event Details
The Art of Marketing Conference
June 5, 2013
Metro Toronto Convention Centre
South Building
Agenda, Speaker List, and Registration