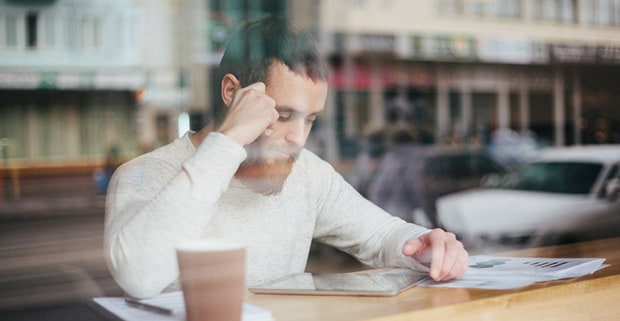 Even when you can see it coming, the shock of redundancy can feel lonely and overwhelming. Smart hikers know that you should never ask advice about climbing mountains from someone who has never climbed a hill. With this in mind, we spoke to writer and content strategist, Michaela Alexis who has not only climbed the mountain, but conquered it.
Frame it as an Opportunity
Michaela was laid off from her job in 2016 and describes it as a distinctly surreal experience. It wasn't until she shifted her mindset that she was able to reframe and ultimately change her situation.
"I felt like my emotions were all colliding in my mind. I felt embarrassed and distressed by feelings of failure," she says, "But, I was relieved to be dismissed from a company culture that I didn't align with, and weirdest of all, I felt liberated. Once it happened, and I realized that I was still standing, it completely shifted my perspective. I started looking for the career that I deserved, instead of just a steady pay check. I almost wish that I was laid off earlier on in my career so that I wasn't paralyzed by the fear of it!"
Take Time to Recover
The biggest mistake that people typically make once they have been made redundant is to rebound with a new job immediately without taking the time to properly recover.
"Careers are like relationships, and if you just had a messy breakup, you (hopefully) wouldn't just jump into a relationship with a new fling," says Michaela. "Being laid off is an emotional experience. You need to actually allow yourself to work through the emotions. Be angry, be hurt, be frustrated. Those feelings will fester and be carried into your new career if you don't deal with them, you can't just opt out from being a human!"
Build a Community
Whether you live in a small town or a big city, redundancy can be isolating. Michaela's strategy was to build a community on LinkedIn.
"I was overwhelmed by the support and kindness I received from my connections," she explains "Not only did I land my dream job in two weeks, but I had this awesome community of cheerleaders supporting me along the way, asking me how my interviews went and giving me advice on contract negotiations."
Look for Fulfilment
One of the greatest gifts about redundancy is the opportunity it gives you to take risks and pursue your passion. You've got nothing to lose, so why not take the plunge on a career change?
"When I was laid off, I was about a month away from my 30th birthday. I woke up one morning with this big milestone looming in my mind and thought, "Do I want to keep following this path for another 30 years? Or is it time to pull a u-turn and head in a totally different direction?" says Michaela on her decision to pursue a full-time writing career. "I used to try and fill this void inside me with new shoes or tech gadgets, and never felt like it was enough, or that I was enough. Now that I've realized that life is all about serving others, I'm bursting at the seams."
"Careers are like relationships, and if you just had a messy breakup, you (hopefully) wouldn't just jump into a relationship with a new fling"
Seek Out Mentorship
The internet has made the world a lot smaller in the last 25 years. Reaching out to and connecting with influencers around the world is easier than ever — and their kindness might just surprise you.
"Marketing guru Scott Stratten changed my life forever when he sent me a huge box of books to help me start writing after I was laid off," says Michaela. "He's an incredible human being. I also adore Karen Salmansohn. She's not only a magnificent writer, but she has been a rock for me when I've written about tough topics."
Create a New Routine
If you've been in the rat race for a while, redundancy can be a great opportunity to reset and carve out a work/life balance. Creating some consistency is also a great way to keep you from sitting on the couch, and you can set up some habits now that will bring you energy in your future career. "I wake up at 6 am to practice pilates and meditate," says Michaela. "I listen to either an audiobook or a podcast during my hour long commute to work. I choose a new inspirational quote for my whiteboard as soon as I get to my desk, and then start ticking items off of my task list."
---
Have you recently been made redundant and are using the opportunity to change your life? We'd love to hear from you! Share your experience and advice in the comments below.