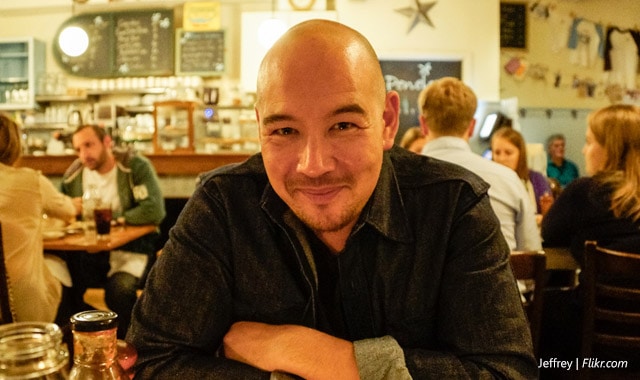 The job hunt can be frustrating. You post your resumes, you go on interviews and if you are lucky you land a position. But maybe you are finding that your resumes aren't getting a nibble or maybe your interviews aren't landing you callbacks or, more importantly, the job.
You are best at being you, and that is what makes you unique. Your personality is how you will connect with your interviewer, so let it shine.
What's going on? Maybe you didn't treat yourself like a business. In other words, you didn't build your brand.
"The best way to get a job is to build a strong, appealing brand that attracts new opportunities," Dan Schawbel, founder of Millennial Branding and author of Promote Yourself: The New Rules For Career Success, was quoted as saying in How to Showcase Your Personal Brand in a Job Interview, written by author Jacquelyn Smith. "Personal branding is the process of unearthing your unique talents and communicating them, through various mediums, to the right audience."
So, just like you would help your marketing clients build their brand, it's time to turn your talents on yourself and bring out your best for your career. The key is to have a strong position, clearly communicate who you are and differentiate yourself from your competitors.
Do your research:
Know the company you are interviewing with in and out, as well as the position you are up for. Prep for your interviews with mock interviews. Also, come up with questions of your own that show your interest in the job. Here are a few to consider: The Best Questions to ask during a Job Interview.
First impressions:
It goes without saying that, yes, you will be judged on your appearance. But, good posture a firm handshake and a genuine smile are all part of your brand. Don't just plaster on your best family-portrait smile — mean it.
Prepare your tool kit:
According to Smith, a good tool kit includes:
Business card
Cover letter
Resume
References document
Portfolio of work (if applicable)
All pieces should link back to your personal website or LinkedIn profile.
Be a storyteller:
You resume is important, and you surely want to discuss the unique experiences and skills that make you the best for the position. But, you don't just want to go line by line over the document.
"Don't regurgitate facts that are on your resume. Use the power of personal stories to convey the essence of who you are and what's important to you. It's easier to be enthusiastic when you're telling a story versus just restating facts," Smith quotes Mike Fenlon, PwC's U.S. and global talent leader.
Looking for tips on how to master this technique? Check out Interview Tip: Don't Give Answers, Tell Stories.
Be You:
You are best at being you, and that is what makes you unique. Your personality is how you will connect with your interviewer, so let it shine. Be professional and talk about your expertise, but don't be afraid to discuss mutual interests and laugh when appropriate. While an interview may feel like life or death, it isn't, so ditch the deer in the headlights look and settle in.
Finally, end the interview with a bang and a personalized follow up shortly after. "Make sure you're authentic and memorable. Step up to stand out," Fenton relates.