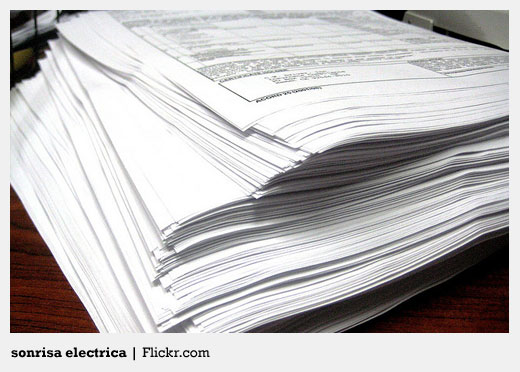 One of the most important tools in any job hunter's arsenal is his or her resume. An excellent resume can be your foot in the door to the opportunity you've been looking for. We'll go over 7 ways you can make your resume stand out from the pack and get you the interview you deserve.
Keep It Short
Many people feel obligated to go on at great length about their accomplishments and experience in their resume. There's nothing wrong with this, but bear in mind that your employer-to-be is likely reading many resumes like your own, and won't spend much time with any. So keep it to one page. Move the margins out to .5″ on every side, leave as little white space as you can, and leave off any information that isn't engaging.
Know Your Audience
Try not to have a generalized, catch-all resume. Create a template for yourself, and adapt to what the particular employer you're sending it to might need to know. Remember, the resume isn't intended to get you the job, just the interview. If some of your experience isn't relevant to the employer who's looking at it, replace it.
Emphasize Your Name
The title of a book is the biggest part of the cover. Your name is the title of your resume, and it should be the biggest part. Put it in 16 or 18 point font, and make it bold.
Use The Four-Section Rule
There are four general sections to a resume: education, experience, skills, and a section about you. There ought to be equal page space to devoted to each, and these can be broken into subsections. This leads into our next pointer.
Use Accurate Section Headings
Some creativity is called for here. For example, unless your entire employment history is on the resume, a section called "Work History" is misleading. Use something like "Relevant Professional Experience." This logic applies to sections like "Skills" or "Abilities" as well.
Bullet Lists For Each Job
Bullet lists are an eye-catching way to display your work experiences. A great, easy formula is no more than 4 or 5 bullets for any given job, and each bullet should have 3 elements: a strong action verb, the name of the task itself, and specific details such as when, where, and who.
Compare Your Work
The best way to learn what works is to find out what others have done. Looking at a large, quality database of sample resumes, such as ResumeIndex.com, can teach you a lot about formatting and style.
If you use these simple tips, employers will swear your resume leaps out at them. You'll see great results for not much work on your end!
—
Erik Lawson is a master's level career counselor. He is internationally certified as a Career Management Practitioner (CMP) by the Institute for Career Certification International and has been recognized as a National Certified Counselor (NCC) through the National Board for Certified Counselors.