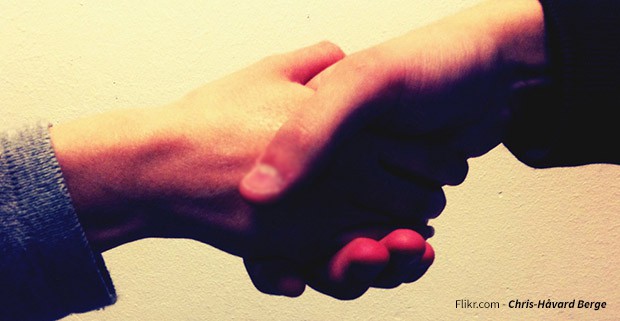 After several weeks of job interviews, and perhaps one or two pre-employment assessment tests, you finally get your job offer. The salary and benefits look acceptable. But before you accept that offer and tender your resignation, there are a few things you should know about your employer and the position you're stepping into.
During the interview process, if you've been making careful observations, and you've been asking the right questions, then you should know the answers to all − or most of − the following:
1.     How long has this position been vacant, and how long did the previous employee fill this position? What you want to know is whether employees go through this position like a revolving door. If the last employee held this position for less than a year, and the employee before her six months, then you know there is something wrong with the role, the manager, the department, or all of the above!
don't take the position simply because the company makes an exciting electronic device, or it's considered a "cool place" to work at
2.    What is the career path for this position? Has the previous employee who held this spot moved on to bigger and better things? What you want to know is whether there is room to grow within the department or organization. Some companies post their job vacancies in an internal website, before looking publicly. Others make it a policy to hire internally first. These are positive signs.
3.     What are the job deliverables, and what resources do you have to complete your job duties? What you want to know is whether you can complete your job assignments within the expected time frames, without requiring you to work overtime and on weekends, on a continual basis. If the department appears to be understaffed, or under-resourced, this should give you pause.
4.     Who do you report to, and who are your stakeholders? Everyone knows that it is your boss whom you need to impress, when it comes to doing well in your performance reviews. But when you get more than one or two managers into whom you have to report, things get complicated, because not all managers have the same priorities, objectives, and time pressures. The more managers you need to report into, the more effort you'll need to expend in balancing their competing interests.
5.     What is your future boss's management style? As I mentioned in my last blog "How to find your dream job", your boss is the biggest factor in whether you achieve success in your position. During the job interview process, you might want to politely ask about his management style.
There's no sure-fire way of telling what your boss will be like to work for, so you'll have to take your cues during the interview process: Does she carefully and patiently explain what you'll need to do in this job? Does she appear straight-forward and sincere in answering your questions about the job? Short of using your best objective judgement, you'll have to go with your gut as to whether this is the person you want to work for.
If your answers to any of these questions appear unfavourable, it doesn't necessarily mean you should reject the job offer. It could mean you ought to make a few more enquiries, either with the hiring manager himself, or with reliable sources within your network. Sometimes, despite the red flags that appear during the interview process, one might still take the position as a "stepping stone" to something better, and that's fair enough.
But no matter what, don't take the position simply because the company makes an exciting electronic device, or it's considered a "cool place" to work at, or the company serves ice cream on Fridays. Instead, focus on the position's substantive aspects, as listed above.
Good luck!
—
Milton Kiang (B.A., LL.B.) is a professional resume writer and helps jobs applicants create powerful resumes and persuasive cover letters at his company www.resumeprofessional.net. He gives job searchers the advantage they need to stand above the crowd, and to land job interviews. Milton holds a law degree, and is a former executive recruiter with Major, Lindsey & Africa, the largest legal executive search firm in the world. He was a contributing writer for the "Business & Careers" section of The Lawyers Weekly, a national newspaper for Canadian lawyers.