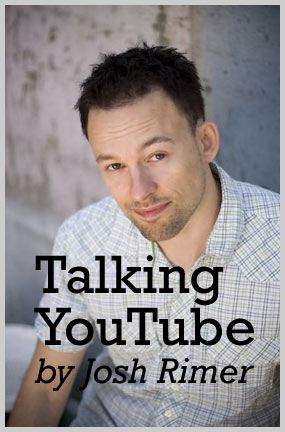 Have you seen the latest cute kitten video on YouTube? Or that new kid with the amazing voice who's sure to be the next singing sensation? As much as YouTube is a great site for entertainment, it's also an excellent resource for you to get your business found and stand out from your competition.
YouTube is now the second largest search engine on the internet. Yes, it is a search engine – the world is embracing online video like never before and using it to learn, research, and shop. If you aren't on YouTube, then you've just removed yourself from a large share of the market who may be looking for you.
So do you need to go out and pay a video production company thousands of dollars to make some snazzy looking videos? Nope. The beauty of YouTube videos in comparison to TV commercials, is that they're generally not expected to be high quality productions. A simple camcorder or digital camera with video capabilities, or even a webcam, can be good enough for your online videos. Use the editing program that's built in to your computer (Windows Movie Maker or iMovie) to clean it up and add some text can add all the pizzaz you need to be effective.
Add videos of yourself sharing tips about your industry, demonstrating a product or service, or giving advice. The sky's the limit with what you can talk about on video, and it can go a long way in helping you stand out as an expert in your field. The more videos you upload to YouTube, the more often they're likely to be found – just ensure that each one has a relevant (and catchy) title, that you put a link to your website in the description field along with all of the text you can think of to explain what's in the video (a transcript of what you say in the video is a great option), and add some relative keywords to the tags section to help people find your videos when they're searching for related subjects.
Just remember that you don't have to come up with the next viral video sensation to make use of YouTube with your business. It simply provides a chance for people to see and hear you, get a sense of your industry knowledge, and make a connection. They're on YouTube searching for your products and services – so make sure they can find you!
Josh Rimer is a YouTube Partner and Internet Marketer specializing in YouTube Marketing & Optimization. Get daily tips and tricks on his blog at www.JoshRimer.com and sign up for his newsletter to receive a free eBook about ways to get more views on YouTube.