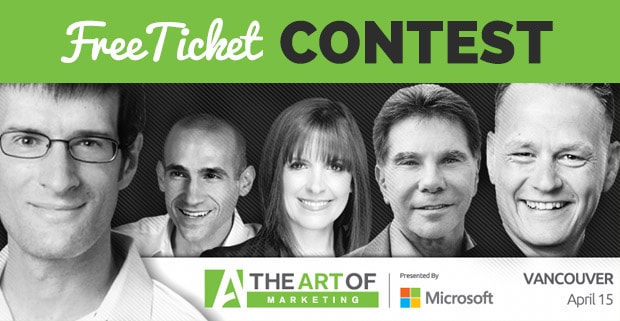 Well folks we've been able to secure another ticket to one of the conferences we're helping sponsor and promote and as we often do we'd like to give one free ticket away to a member of the FreshGigs.ca creative community.
This is a one day event happening on Wednesday April the 15th at Canada place.
This event will be a great one and the marketing professionals stepping on stage and speaking are pretty much unreal (See full list here)
FREE Ticket Give Away (Value $450)
In order to enter this free ticket giveaway you only need to do two simple things:
Good luck folks!