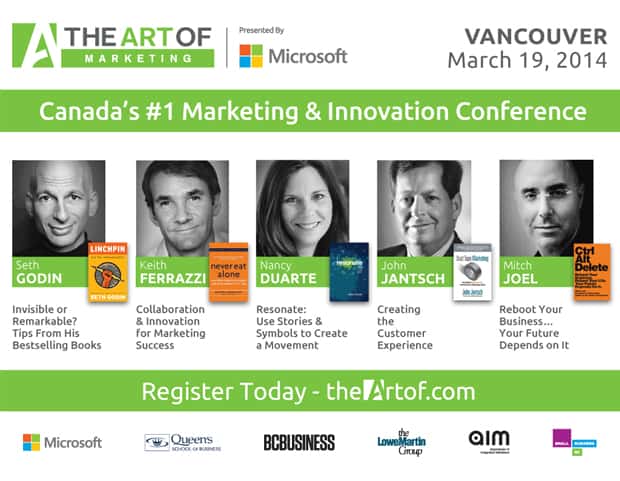 Well it's that time of year again folks and the good people over at The Art of Marketing are bringing their conference back to Vancouver on March 19th!
As you know here at FreshGigs.ca we're big supporters of anything to do with marketing and creativity in Canada so when we heard Seth Godin was one of the featured speakers it had us doing back flips and cartwheels 🙂
So you're probably asking what's the FREE Ticket giveaway all about?
Well it's quite simple actually, just do these 2 things to enter:
"Like" the FreshGigs.ca Facebook page here
Then on that page tell us why you want to go to The Art of Marketing.
That's it you'll be entered into our contest and 2 lucky winners will be chosen on February 24th. Good luck!
Also if you want to register and save at least $50 per pass then you can do that here:
Special Registration Page For FreshGigs.ca Community