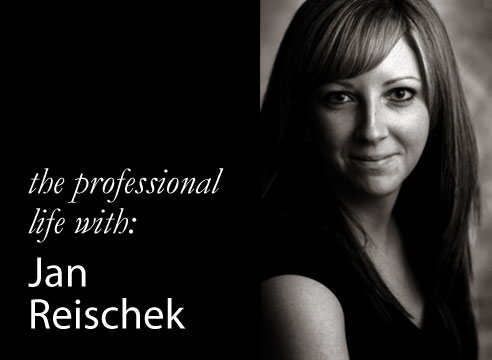 Jan Reischek is a deeply driven, Canadian creative professional with a successful 8-year track record in the social media industry working as vice president of client services for ICUC, an iProspect company. Jan is relied upon by some of the largest brands in the world to provide moderation, monitoring and community management services to protect and develop online communities.  You can connect with Jan @JReischek
Jan, you started working at ICUC while going to University, what got you interested in joining the company?
I was looking for part-time work to help pay the bills while I attended university, and when I heard about ICUC and what the team did, I was hooked. The idea of being able to work from home had great appeal to me, and the job required quick and accurate decision-making, which kept me on my toes and kept me stimulated.
Relentless communication and over-the-top customer service is the key to making it work. It's really that simple.
What does your typical day look like?
Anyone who knows me at all, knows I am NOT a morning person 😉 My days are typically filled with client and team meetings, and creating customized solutions for client needs. I am fortunate that I am able to work with a lot of truly great people each day, both within the ICUC family, but also with our great group of clients and partners.
Most of the ICUC staff work remotely, yet you work with Fortune 500 clients around the world, what is the key to making this work?
Relentless communication and over-the-top customer service is the key to making it work. It's really that simple.
You work for a company based in Winnipeg. What's the scene like there for young professionals?
Winnipeg is a very creative community – which might surprise a lot of people, but you really just need to know where to look. Young entrepreneurs and professionals are extremely welcoming and collaborative, and there is a huge desire for communication.
The social media industry continues to evolve, and many in the Winnipeg business community are adopting social as a big part of their business.
You have been involved in the business of social media since 2005. Have many things changed and where do you see social media going in the coming years?
Nearly everything has changed since 2005. Obviously the platforms have changed, but I think the most important changes are regarding the reasons for which people are using social media. I think in the beginning, social was viewed as a time-waster, and something for kids to do. Now the world has embraced the fact that social media is an incredibly powerful marketing, customer service, and PR tool that encourages personal interactions like never before. I suspect the attention to social media will continue to increase from a brand perspective, and while the platforms will most likely change and evolve, the basic concepts of sharing and engaging will remain.
You have to be pretty disciplined when you work remotely. Tools, apps, gadgets – they help, but they'll only get you so far.
For people that want a career in social media monitoring and community engagement, what skills and experience would help them land a job in the industry?
The best skill to be successful in social media services is decision making. The volume of content that is read and sorted through each day requires hundreds of quick decisions – Do I delete this? Do I respond to it? Is it offensive per brand guidelines? etc. Every piece of content requires an action in one form or another and the ability to make quick decisions with accuracy is key.
How do you approach productivity?
You have to be pretty disciplined when you work remotely. Tools, apps, gadgets – they help, but they'll only get you so far. I guess like most people, my phone and tablet are critical for getting a lot of work done no matter where I am.
ICUC uses a few different tracking processes that ensure we are being as productive as possible for our clients. Mostly though, it's about hiring the right people. Working from home requires a specific type of personality, and we trust our employees to give it their all each day. We work hard – it's our culture!
Do you have a good work-life balance?
I have worked hard to achieve a healthy work-life balance, though it's not always easy. Social media is not a 9-5 job, and I often find myself working some pretty strange hours, which can make things challenging, but I am fortunate to be in a position where I can somewhat determine my schedule depending on the needs of my clients and team.  I am a full-time MBA student as well, which takes up most of my "life" time, but I have also made a more conscious effort in recent months to make time to relax and recharge, which often involves setting a calendar reminder and intentionally committing to friends and family. If I'm tired or stressed out, I'm not much good to my colleagues or clients, so I try to keep that in mind and "shut off" when I need a break.
Can you share a personal or business challenge that was hard to deal with and how you overcame it and what you learned from it?
A personal challenge at the moment is balancing work with my courses. It has taken me a while to figure out how to balance the two and not go crazy! It's been a challenge, being somewhat of a perfectionist, to understand when something is "good enough". I have a tendency to spend a lot of time perfecting things, when that is not necessarily the best use of my time. It's an ongoing struggle, but I'm getting better at it all the time.
What is your favourite quote of all time?
"The fight is won or lost far away from witnesses – behind the lines, in the gym and out there on the road, long before I dance under those lights."
– Muhammad Ali
What is one thing that your coworkers, clients or friends may not know about you?
I am a two-time Master Angler and absolutely live for fishing in the summer.