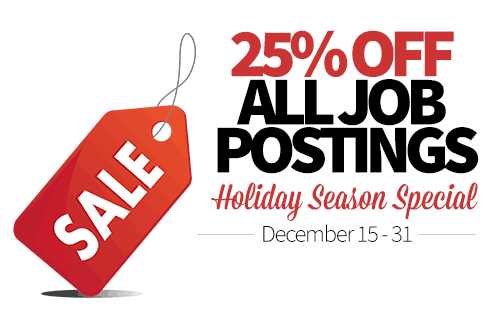 It's starting to feel like the holiday season. That's why we've decided to offer a special 25% discount on all jobs posted between Dec 15-31. No limit, and this special is also available on our 5 job packages so you can save even more.
Our candidate pool of professionals is bigger than ever and growing significantly each and every day.
So don't wait, post your job today and save.
PS. Pls share this special with anyone you know looking to find and hire qualified professionals in marketing, advertising, communications and design.