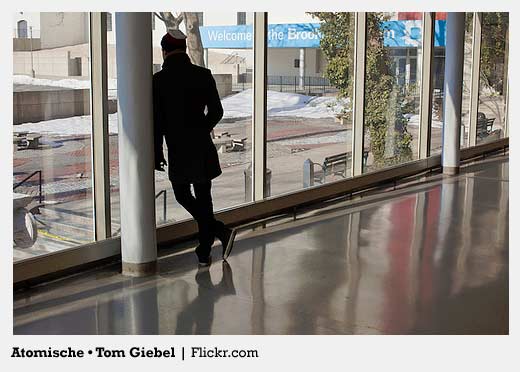 Last post, I shared with you the elements of optimistic thinking, also known as explanatory style. According to the research done by Dr. Martin Seligman, optimists not only live longer and have better relationships, but optimistic explanatory style can correlate with professional success. Here's a look at how this works.
In the 80s, Martin Seligman was called in to consult with Metropolitan Life, an insurance sales company that wanted to improve its retention of out-going cold call sales agents. When I presented this case recently to a group of new MBA students, I asked if anyone had ever had a job like this. Two students raised their hands. I asked them, "How was it?" They both answered, "It sucked." The rejection rate for out-going cold call sales is high – if you are lucky, you might get a 10% conversion rate, and you never know when that 1 in 10 success will happen. You might hit a dry spell of 30 or 40 or more calls before finding gold.
That sucky work and high failure rate led to a high turnover rate as well. 50% of new hires quit in the first year. Met Life estimated that it was losing $75 million in hiring and training costs annually.
With Seligman's work in optimism, Metropolitan Life started screening new applicants for optimistic explanatory style. Did it work? The stats speak for themselves.
Of new hires, pessimists were three times more likely than optimists to quit. Why? The top 10% optimists were selling 88% more insurance than the bottom 10% pessimists. Again, why?
There are many possibilities – optimists may have been forming better client relations, optimists may have been staying on the phone longer with potential customers, optimists may have been working longer hours. But what is most likely is that optimists simply made more calls. Each rejection was seen as a temporary setback, and each new phone call was seen as a new opportunity. Optimists' self-talk was keeping them moving forward to a new call, and their success at sales was fuelling their desire to stay with the company. Pessimists' self-talk was keeping them mired in the muck and they made fewer calls.
Cold sales is a numbers game – the more calls you make, the more you will sell. Quite often, job seeking is also a numbers game – the more resumes you send out and the more networking you do, the more interviews you will get; the more interviews you get, the more job offers you will get. Same thing with selling your creative services – the more proposals you present, the more gigs you get.
Optimistic thinking skills will help with your resiliency and keep you moving forward to the next action step.
—

Lisa Sansom is the Founder of LVS Consulting. A certified coach and positive psychology practitioner, Lisa helps businesses, teams and individuals be at their best. For more information, please visit LVS Consulting or email Lisa directly at lisa.sansom@gmail.com.