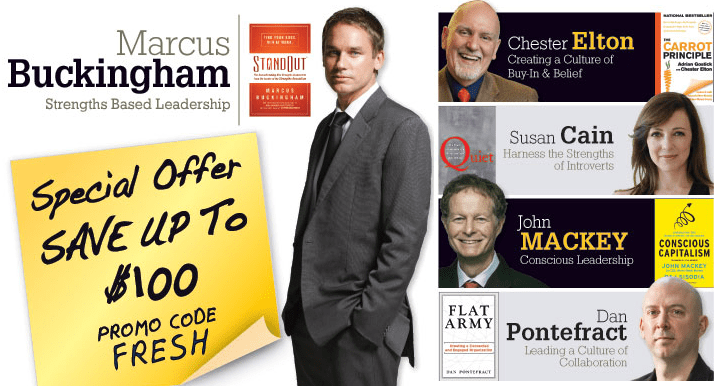 On April 11th, 2013 thousands of professionals from across Canada will gather in Vancouver to discover the ideas and trends shaping the future of leadership.
This one day conference features 5 Internationally renowned bestselling authors and business icons, who will share an exciting blend of cutting edge thinking and real world experience on today's most critical leadership issues.
Through this special offer, you and your colleagues can take advantage of our preferred pricing and SAVE $50 off the regular price by using promo code FRESH online.
PLUS – When you register 3 or more people, you'll save an ADDITIONAL $50 off for a total savings of $100 per pass!
Don't miss out on your chance to gain a competitive advantage and network with over 1,500 of Canada's most influential leaders.