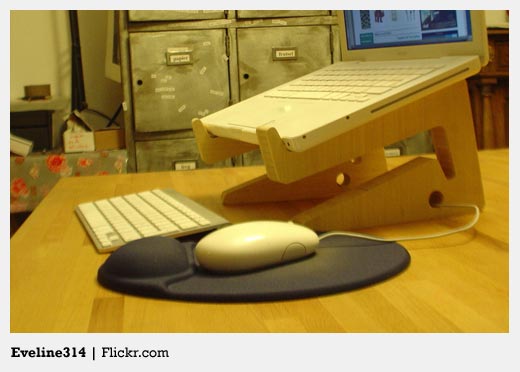 If you're looking to break into online marketing but don't have any experience, getting your first job can be tough.
But it doesn't have to be.
With some work and hustle you can separate yourself from 95% of the other job applicants out there. Here are some tips to help you land your first online marketing job.
With some work and hustle you can separate yourself from 95% of the other job applicants out there.
Passion
Don't fake the funk. If you don't genuinely get excited about online marketing, don't bother looking for work in the industry. Why?
It requires constant education, self-directed study and research. And if you don't love it, you'll burn out quick.
You'll never truly succeed in online marketing without a burning passion. Those who do succeed live and breathe this stuff, and you won't be able to compete with them in the long-run.
If you have a real passion for online marketing, you'll find it much easier to find a job. Because so many aspects of online marketing are new, it can be difficult to find people with good experience – which means attitude and passion are often the things that get you the job. If you can find a way to communicate your passion in an interview, you have a much better chance at scoring a position.
Education
If you want to work in online marketing, there is no excuse for not knowing the basics. You can teach yourself any topic you want to learn using Google, but here are some great free starting points for different aspects of online marketing:
Certification
If you really want to stand out from the crowd, go the extra mile and get certification. Now I don't mean signing up for some expensive online marketing MBA program or some other formal education. What I mean are getting certification that actually matters to the online marketers who will be hiring you. There are a ton out there, but I'll cover two that are cheap (or free) and worth investing time in.
If you really want to stand out from the crowd, go the extra mile and get certification.
Without a doubt, the best certification to get off the bat is the Google Adwords Individual Certification. This is a globally recognized program that shows you've mastered the basics of the Google Adwords program. Chances are, if you are looking for work with an online marketing company, they'll be using Google Adwords. Getting this certification will help you stand above other job seekers to show you are truly motivated.
To get the certification, you'll need to write 2 exams: Fundamentals and one advanced-level exam. Each exam costs $50 to write, so be sure to study hard before signing up or you'll waste your money – the exams aren't easy. Google provides a thorough (and free) learning center you'll want to review in-depth before starting.
Inbound Marketing University is another certification you can use to stand out. While not as well-known as Google Adwords Individual Certification, it provides an outstanding free training program that teaches you everything from blogging and social media to SEO and email marketing. The courses are taught by a who's-who of the online marketing industry, giving you access to their insights at no cost.
With a mix of passion, education, and certification you should have no problem landing your first online marketing job. And you don't need some expensive degree to do it. Just remember, if you've made the effort to do these steps, make sure to talk about them in your cover letter and resume. Don't wait until the job interview to talk about your efforts, by then it might be too late.
Andrew Breen runs Outshine Online Marketing in Halifax. They offer SEO, conversion rate optimization, and PPC management to a global client base. Need some online marketing career advice? Get in touch with Andrew, he's happy to help.