Well folks our whole team is very honored, humbled and happy to share with you and announce that the FreshGigs.ca website has won the "Best Website Design of 2015" at the Canadian Internet Marketing Conference that was just held in Squamish, BC yesterday.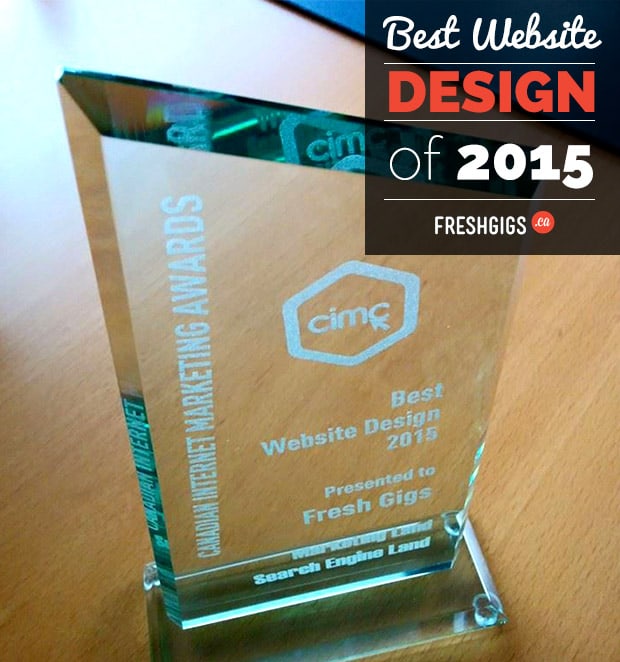 The conference was a two day event jam packed with great speaker presentations, panel sessions, good food, social events, smart attendees and much more.
Michael and Sam Zipursky, cousins and co-founders of FreshGigs.ca went up to the event for a panel discussion that Michael was featured in and to their surprise they found out that the FreshGigs.ca website and team had won the award the evening before.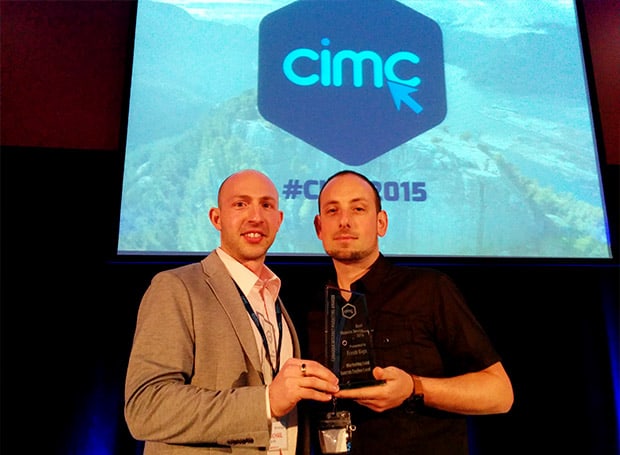 We wanted to share this news with you, the FreshGigs.ca community first and thank you all for the continued support you've given our whole team. We're 100% Canadian and our goal is to keep pushing hard to serve you up the best creative job opportunities and creative content to help you on your career and business path.
So from the bottom of our hearts thank you from the FreshGigs.ca family of Michael, Sam, Vincent, Neil, Lori, and Money!