Here at FreshGigs.ca we love supporting great events across the country and the Digital Strategy Conference is definitely one of them!
Imagine the networking opportunities you'll have being surrounded by a room full of senior managers and professionals in the digital and marketing space for 3 days.
The conference runs from April 29 to May 1, 2014 at UBC Robson Square.
You'll also learn from some of the brightest minds in the industry from MarketingProfs, Cardinal Path, Coca-Cola, and many others.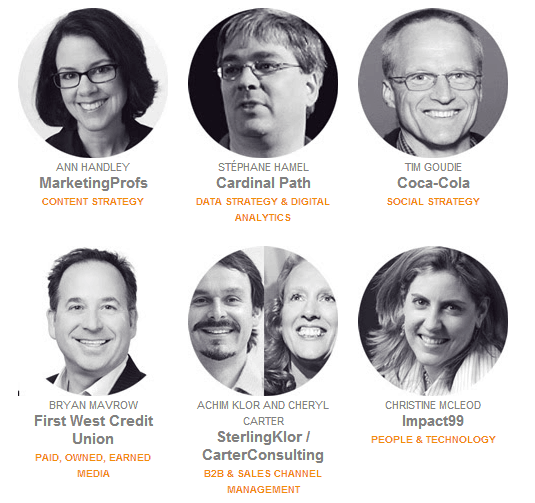 During this 3-day conference you will discover:
A method for assessing your organization's digital maturity
Key signposts that will help with your planning and processes
Valuable insights from speakers through Q&As, breakout sessions and case studies
How social can be leveraged as a sales channel
How to create a killer content strategy
Proven methods for managing, measuring and evaluating digital marketing and media activity
How content and analytics are used to identify and close gaps along the purchase and lead generation path
Inside stories and lessons from other senior manager and directors just like you
Early birds save more money
Register now and receive a *double* early bird discount.
Save $300 on a 3-day pass
Save $100 on a 1-day pass
Don't miss out! This offer ends Wednesday, January 15th.
Register here: http://www.digitalstrategyconference.com/vancouver/2014/pricing-registration