In our Creative Cultures series, we spend a day inside companies to learn how hiring, onboarding, and company culture play a role in employee happiness. From start-ups to design firms and all in-between, we're pulling back the curtain on what it's like to work in inventive and productive environments. Today, writer Helen Bullingham is at Anomaly.
Anomaly is a new model creative agency that gets things right on so many levels. The agency functions like a smooth set of lungs, breathing in the local art, music and social scene and simultaneously exhaling a very significant contribution to the art, culture and start-up scene in Toronto.
My interest in Anomaly was piqued by their unique IP (Intellectual Property) investment structure; part of their business model is to trade marketing expertise for an equity stake in businesses with potential. What I learned on my visit was that the IP part of their business model is only the tip of the iceberg on how the company lives up to its name.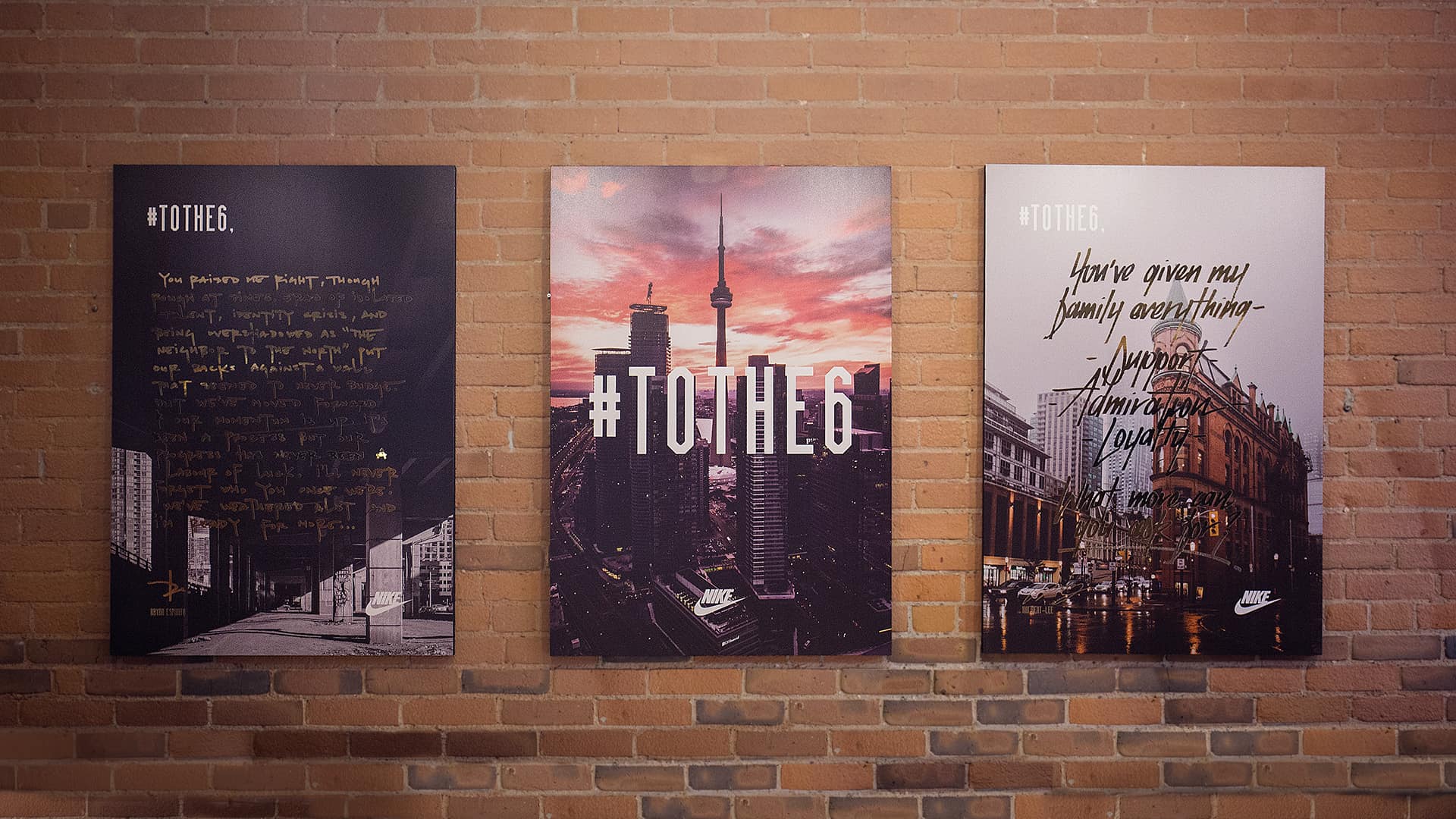 Franke Rodriguez is Partner and CEO. He'd been working in the NYC Anomaly shop for over five years when, in 2011, he was asked to start the Toronto office. Being from Brooklyn, he wasn't sure that Toronto was his future but the city won him and his family over one cold November day, and he never looked back.
Franke started with six staff members and one project from their NYC Budweiser client. Today, Anomaly has 101 employees and growing – they've expanded office space several times over the past few years. In addition to Franke, Pete Breton and Dave Douglass lead the agency. The latter are Executive Creative Directors and Partners.
'Unfiltered Talk', starring TJ Miller [Erlich of Silicon Valley fame] was a 2016 Superbowl ad created by the agency for their client, Anheuser-Busch. It garnered over 14 million YouTube views and 1 billion PR impressions. The agency counts Anheuser-Busch, Hershey, Converse and Nike Canada as clients. 
Creative genius
Anomaly has an in-house Inventor named Adam. Adam creates things that clients might need; for example, the circuit board behind the Cannes Award winning Budweiser Red Light campaign, the goal synced device that lights up and sounds like a siren when your favourite hockey team scores. Or, like the time a Reese's peanut butter cup fan said he would propose to his girlfriend, if only he had a Reese's engagement ring. Adam created a ring and it was delivered.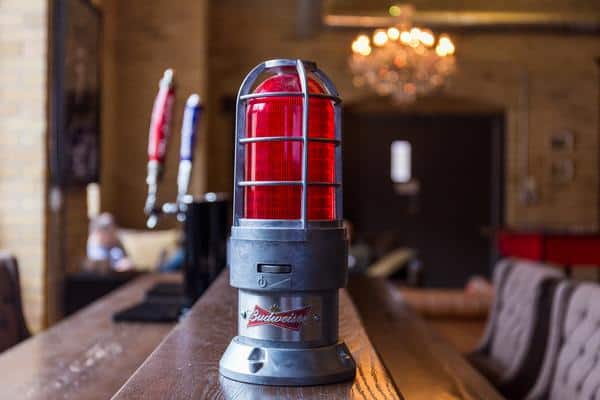 Becoming an Anomaly (employee)
Most of the employees who first approached Anomaly were familiar with the agency's work and awards, and wanted to be a part of the action. They are also recommended by other staff members. From time to time, they have used recruiters. As of October 5th, the company hired a new talent-seeker: Shelley Raymond, Head of Talent.
Franke has also established relationships with contemporary artists and influencers in the city and over time, some of them have joined the agency. "Our interview process is casual. We hire the attitude and talent and teach the skill," says Candace, Anomaly's Managing Director.
"You have unparalleled access to experienced experts in the Anomaly network. You never get bored." – Heather Black, Anomaly Strategic Planner
Candace started as an Account Director when Anomaly opened shop. "At Anomaly, I have never had to ask for a promotion. People are given opportunities based on contribution and merit, so the next level of responsibility often happens organically."
Heather Black, Strategic Planner, describes the ideal Anomaly staffer: "Someone who wants to work here should have a keenness to own something. They should not be someone who jumps to conclusions. We look for inventors."
About 25 per cent of Anomaly's staff come from a non-agency background and represent 24 different countries of origin. Just over half the staff are female.
Upward and onboard
Staff are onboarded in a variety of ways: Anomaly University is a series of classes designed to impart Anomaly's ways of working and core competencies covering everything from meeting etiquette and process to brand architecture and things like how to build a killer presentation deck.They also host regular lunch and learns with guests speakers from across the industry.
At monthly staff meetings, new staff members are required to get up and introduce themselves. They also provide a photo frame for the staff wall with a picture of themselves or something that most represents who they are.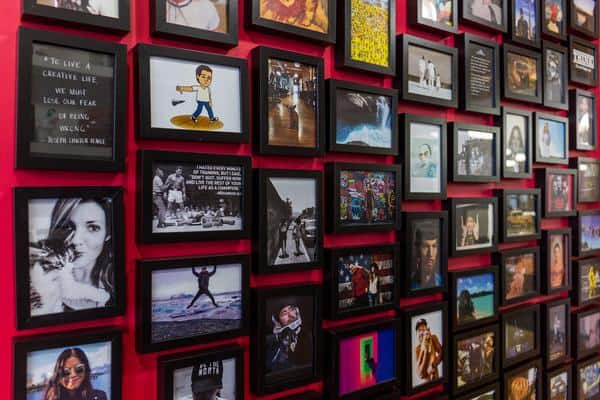 The Creative Department share responsibility for creative development with everyone else. Artists, entrepreneurs and creative catalysts come together to co-create for Anomaly's burgeoning client roster.
New recruits are brought along by their supervisors and peers as they co-create together for clients. There are also the Anomaly Olympics where staff teams work together to compete as teams.
Not your average perks
There are so many things about Anomaly that are a further testament to the unique work environment.  Staff don't fill out timesheets; rather, the agency bills clients by the value of the work, not hours. Beyond the cool music and the stocked beer fridge, there's a massage room and subsidized massages every Thursday.
Don't knock the hustle
You can also run your own business while you work at Anomaly; a number of staff members came to Anomaly as established entrepreneurs. They don't have to stop doing what they were doing.
"At Anomaly, we totally embrace the sidehustle. In fact, we feel it makes for a more interesting and dynamic staff," Candace notes. Her "side gig" is an impressive international livestock genetics and export company – along with a Wagyu beef business  – with her father, based in Quebec.
You can also get FUNded by Anomaly to launch your start-up. Funding can take the form of a one-time money allocation, marketing support or a longer term capital investment. One staffer is a former member of the Barbados surfing team who plans on pitching the FUNded team to help launch her own line of bikinis.
Recognition where it's due
Anomaly has a tree-year partnership with the Oasis Skateboard Factory, a Toronto-based alternative High School Program founded in the Fall of 2013. The program admits 25 at risk youth annually, with the goal of keeping them in the education system.
Students of the program learn how to make skateboards, create art, create a brand for themselves and make some cold cash when they sell their branded goods at the annual Anomaly fundraiser, while earning academic credit.  Four times a semester the students come to Anomaly's office to talk and learn from staff. They also attend lunch and learns and use office space for their projects.
Some of the skateboard canvases line the walls of Anomaly – not just as art, but for use in the office as well.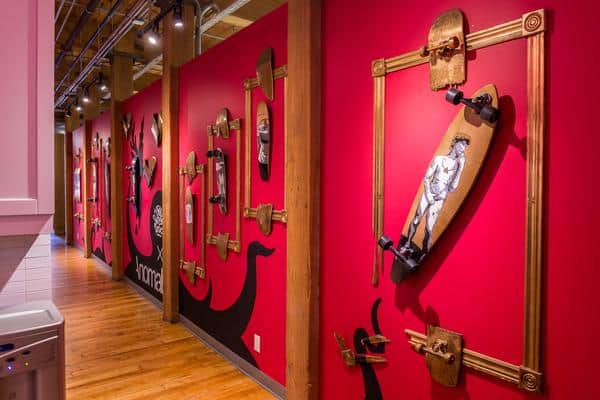 Jonathan Daly is a Strategic Planner for Anomaly, whose CorpComm background is as far and away from his current role as one could image. "I'll tell you why I love this place," he confides. "One of our colleagues in NYC was competing in fencing at the Olympics this summer. He ended up winning a silver medal. Colleagues from all the Anomaly offices around the globe – Shanghai, London, Amsterdam, Toronto, NYC – snapped pictures of locals watching him on television at bars, pubs, etc. and shared this enthusiasm on social media."
Heather sums up the uniqueness like this: "'You can bring yourself to this place. I don't have to be anyone else. There are so many challenges. You have unparalleled access to experienced experts in the Anomaly network. You never get bored."
---
Want to suggest a company you think should be featured in Creative Cultures? Drop us a note.
---