A note to readers: This post was totally revamped for relevancy on March 10th, 2017.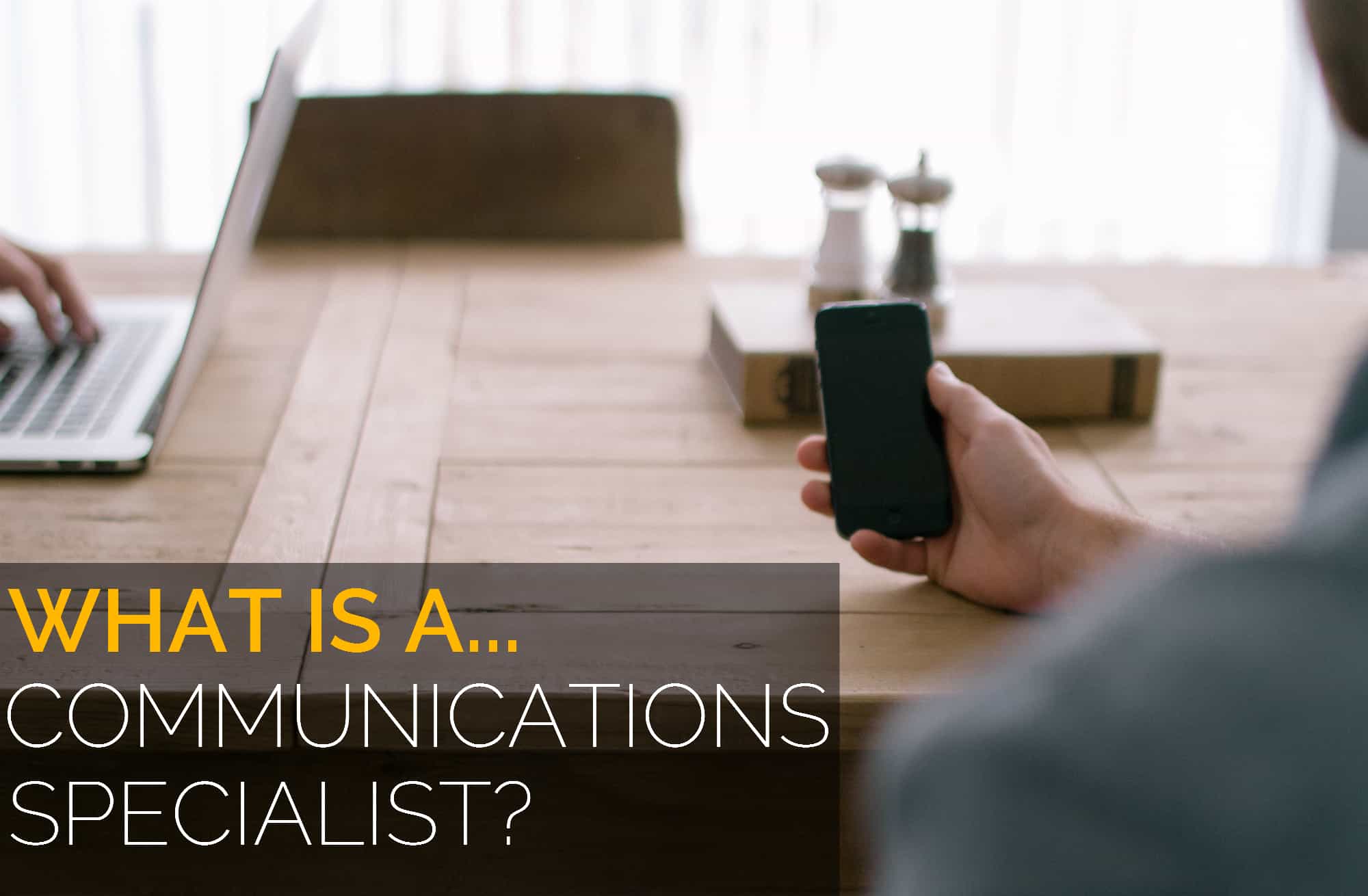 A Communication Specialist is an integral part of creating and delivering information, both inside and outside of a company. In a fast-moving marketing landscape, a communication specialist needs to be agile, flexible, strategic and tactical. In my experience, they need to have a strong grasp of strategic goals, as well
as the ability to tactically execute. In other words, they need to look at the big picture while taking care of day-to-day operations. A Communications Specialist also needs to be open to learning skills to stay effective and relevant. They need to be looking for new tools, services and ways to be more productive and efficient.

Recommended Skills
The following are skills and past experience to look for in a Communications Specialist, dependent on the role the person will play in your company. You'll want to taper the list to provide a concise description of the position.
As a job seeker, aim to use these phrases as keywords when describing your previous roles and experience, and use the following list as a starting point to round out your skills.
Editing
Public Relations
Corporate

Communications

Marketing

Communications

Social Media Marketing
Copywriting
Project Management
Technical Writing
Research
SEO
Web design
Graphics design
Advertising
Portfolios are especially important in Communications roles: ask to see writing samples in different mediums (press releases, blog content, announcements, emails, etc.) to get an idea of the person's style, affect, and flexibility.
An Entry-level employee (Coordinator) will typically have 1-2 years' experience in a similar role, whereas a Mid-level employee will have 2-5 years' experience, and a Senior generally 5+ years. Executives and Upper-level Management roles (Communications Directors) will likely have 10+ years' experience, dependent on the size of the company and what their role will involve.
Education
Communications professionals generally have a Bachelor's Degree in Public Relations, Communications, Journalism, or a related field. They also may also have a Marketing background, specializing in communications through their career choices.
As a job seeker, utilize MOOCs and online courses from sites like lynda.com, kahnacademy.com and coursera.org to add to your education and enhance your career opportunities.
Payscale
The median salary for a Communications Specialist in Canada is $53,533 as of 2017, according to Payscale.com. This varies from $40,533 – $71,605 dependent on experience level and skill set.
Questions to Ask When Hiring for a
Communications
Specialist
What do you see as your strengths?
What do you see as the position's responsibilities?
How will you establish strategic and tactical priorities?
How do you determine the success of your work?
Ready to hire a Communications Specialist? Post a job with Canada's top marketing and creative job board now.