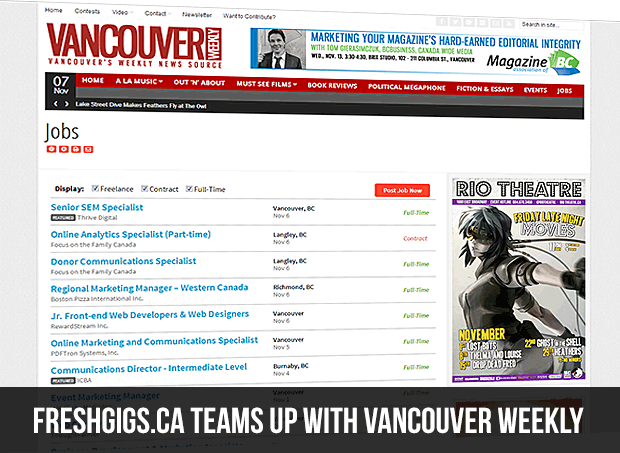 Here at FreshGigs.ca we're constantly working hard to expand our reach and ability to serve up the freshest Canadian marketing and creative jobs around.
Today we're happy to announce that we've partnered with VancouverWeekly.com to add additional distribution and reach of BC jobs posted on FreshGigs.ca.
Vancouver Weekly is Vancouver's alternative newsweekly with a focus on music, theatre, books, films and more.
FreshGigs.ca partners include industry associations, media portals and top blogs across Canada. If you have a site that you'd like to add jobs to, let us know and we'll be in touch.