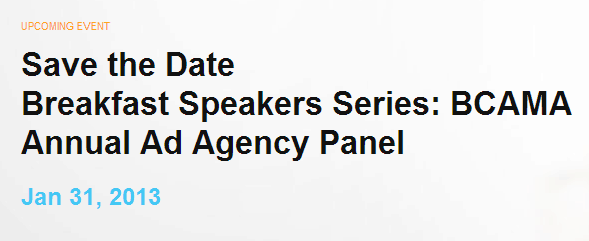 If you work at an advertising agency or want a job with one then don't let the 7am start time of this Vancouver event scare you.
Everything will be okay. Go ahead. Grab your Venti Americanas with tripple soya sauce milk and head on down to BCAMA's Annual Ad Agency Panel Breakfast.
For this year top ad agenices, including Wasserman, Station X, DDB and Cossette will all be sharing their insights into where advertising is going in 2013 and beyond.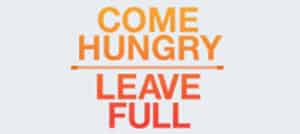 Speakers include:
Lance Neale, Station X
Ute Preusse, Cossette
Alvin Wasserman, Wasserman & Partners
Lance Saunders, DDB Canada
Claire Booth, Lux Insights (moderator)
The breakfast will be held at:
Coast Coal Harbour Hotel
1180 West Hastings Street
Vancouver, BC V6E 4R5
Details on the event and registration: