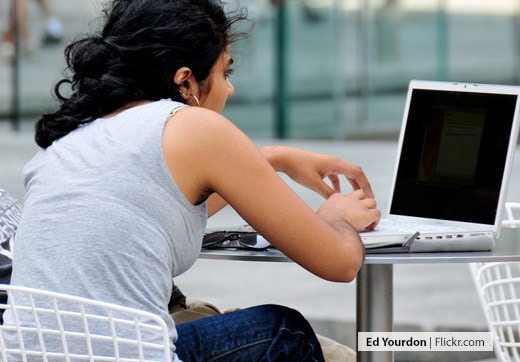 Wondering about the makes or breaks of hiring? You are not alone. CareerBuilder recently conducted research, surveying 5,518 job seekers and 2,775 hiring managers, to asssess what candidates can expect from employers and vice versa. The results are interesting.
"Expectations and behaviors have evolved with new technologies, greater access to information and workplace environments that have become more flexible. These lessons are designed to help job seekers and employers to connect with one another more effectively," says Rosemary Haefner, vice president of human resources at CareerBuilder, was quoted as saying in the article 9 Lessons For Job Seekers And Recruiters That Might Surprise You by Jacquelyn Smith.
Look for postings, but also learn how to spot language in social messaging, blogs and sites that lay out what is important to the company and the position.
As an applicant, be prepared to interview with the head honchos. You never know who you will be meeting with when you sit in the hot seat. So, practice for every interview like you are speaking to the big wigs. Because, according to CareerBuilder, 38% of employers say that they require people to interview with a CEO, CFO, COO, etc.
Make sure you are clean of "digital dirt." CareerBuilder says that 62% of employers will search you on the Internet for additional information. Almost half will Google you, and over a quarter will find you on Facebook. Potential employers may also review your comments on Twitter, Yelp, etc. So, take our word for it – keep your online identity clean, and do it before you even start applying for jobs. Employers often search as a way to weed out applicants before an interview.
Here are some tips, as suggested in How to Stop Employers Digging your Digital Dirt:
Google yourself and see what comes up. Also check Bing and Yahoo to determine your online reputation.
Revisit your photos, comments and links on the various social sites, and otherwise, that you use. If there is even a question about something's appropriateness, remove it.
Change your security settings on Facebook, and specify who can see your page on the Privacy Settings page.
Create positive content: comment, blog and post appropriate information that mimics the impression you want to make.
 Remember your manners: say thank you. The survey found that over half of employers said it's important to follow up an interview with a thank you. A quarter of them felt that it was very important. A good thank you can reemphasize your skills and enthusiasm for the position. In some cases, especially when you are one of hundreds of applicants, it might be what it takes to remind an employer of who you are.
According to Job Seekers: No, The Interview Thank You Note Is Not Dead, a good thank you note includes, among many things:
Something specific discussed in the interview
Your interest and enthusiasm in the position
Your appreciation for their time
Job seekers really know how to do it right. "Eighty-five percent will look for a company and/or open positions using Google and other search engines; 69% will look for information on job boards; 83% will look on company career sites; and 75% use traditional networking to gather more information about a company," reports Smith.
The important thing is to know how to use all those channels to your advantage. Look for postings, but also learn how to spot language in social messaging, blogs and sites that lay out what is important to the company and the position. Then, tailor your interview message to reflect that. In other words, do your research from as many sources as possible, and use it to put your best foot forward!