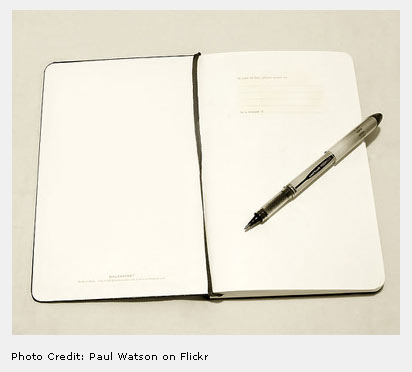 Marc hangs out on LinkedIn a lot – he's a recruiter after all.
But when I got an email from him saying he needed a technical writer, I told him I was already employed, working for myself as a marketing and communications consultant. Instead of just ending the conversation, I offered to help him find someone.
Lesson 1: Don't end conversations too abruptly even if you're not interested.
He was very appreciative and after a few email exchanges he was even more interested in what I was doing: consulting. So we met for coffee.
Lesson 2: Take it offline.
He was actually looking to learn about new marketing strategies for his own business and I offered to send him a proposal for my consulting services. He agreed.
Lesson 3: Finding someone at the right time to fill a need is important to drive sales.
And throughout the weeks ahead, I think we both taught each other a few things about business.
Marc taught me how to articulate value and define specific outcomes when selling services, and he learned about many of the social media tools beyond LinkedIn.
Lesson 4: The more specific you are, the easier it is to gain trust with a prospect because they understand your services.
Since I was teaching college students about the job searching process, I invited Marc to speak to my classes as a guest. I think that it is when we really started to cement our relationship.
Lesson 5: Be willing to speak at no charge to share your expertise.
If Marc didn't do these presentations, we wouldn't have recognized our complementary skill set.
We stayed in touch and realized that we enjoyed going to the same events and shared the same interests in Social Media. We decided to co-teach an advanced LinkedIn workshop for business owners just to see what it would be like.
Lesson 6: Start small to see if things work out.
Well – not only did we book another private corporate session after the success of that public workshop – we decided to become business partners. This process was almost assumed without fanfare – just "a given" between two very business-focused people. I only told him this morning that this was going to be like a marriage. He said it's wasn't a problem – we both have one of those as a back-up plan too!

Lesson 7: Communication is key!

Susan Varty and Marc Roginsky are co-founders of Social Tactics, a social media training firm that helps you to cut through the noise to help you engage with your target market. You can reach Sue at info@socialtactics.ca